The zoning plans for the 10th National Assembly leadership positions released by the All Progressives Congress on Monday have been rejected by senators-elect from various political parties throughout the North-Central geographical zone.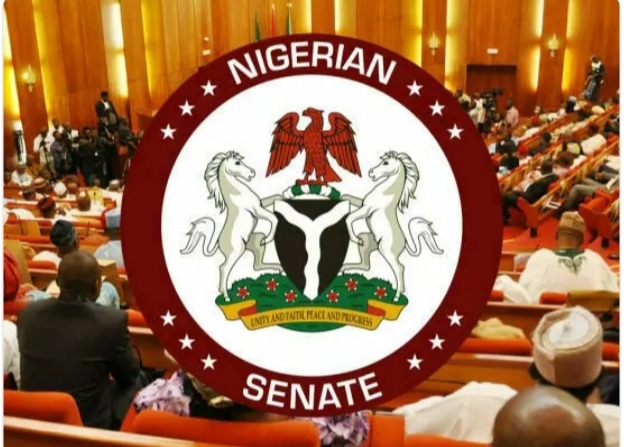 Godswill Akpabio, "who represents the South-South geopolitical zone, was chosen by the APC to lead the 10th Senate, while Barau Jibrin, who represents the North-West, was chosen as his vice president."
"The APC also supported Benjamin Kalu from the South-East as the Deputy Speaker and Tajudeen Abass from the North-West as the Speaker in the House of Representatives."
Due to this situation, "the senators-elect for the North-Central senatorial district were compelled to reject the zoning arrangements in an open letter to Abdullahi Adamu, the APC's national chairman, because they excluded their region."
According to PUNCH, "Only the North-Central geographical zone, according to the elected federal MPs, failed to produce a presiding officer, albeit neither the President-elect nor the Vice President-elect did."
The letter from the incoming legislators was headed "Resolution of the North Central Caucus of the 10th Senate on NASS Leadership Zoning."
"18 senators-elect signed the letter, including Isah Jibrin from Kogi East, Mustapha Saliu from Kwara Central, Sadiq Umar from Kwara North, and Mohammed Musa from Niger East." Source stated.
"The others are Peter Jiya (Niger South), Sunday Steve (Kogi West), Ohere Abubakar (Kogi Central), Godiya Akwashiki (Nassarawa North), Ahmed Wadada (Nassarawa West), Ireti Kingibe (FCT), and Abba Moro (Benue South)." PUNCH reports.
"Napoleon Bali (Plateau South), Mwadkion Davou (Plateau North), Diket Plang (Plateau Central), Mohammed O. Onawo (Nasarawa South), and others were also there."
PUNCH reported that, "We are consulting, and politics is a game of numbers, persuasion, and interaction, and we are engaging in it. When we arrive, we shall cross the bridge."
"We are arguing that the constitution, which we have all agreed upon, may be used to break the impasse given that there are numerous difficulties facing Nigeria." According to the source.
He declared, "The President-Elect should let us sit down and take the necessary action. Permit us to carry out the activities that will enhance the unity, joy, and prosperity of Nigeria."
"As a Democrat, we learned a lot from him, I'm telling the President-elect. He was a leader in the opposition to Obasanjo for this democracy."
Source: PUNCH
AhmedSoliu111 (
)