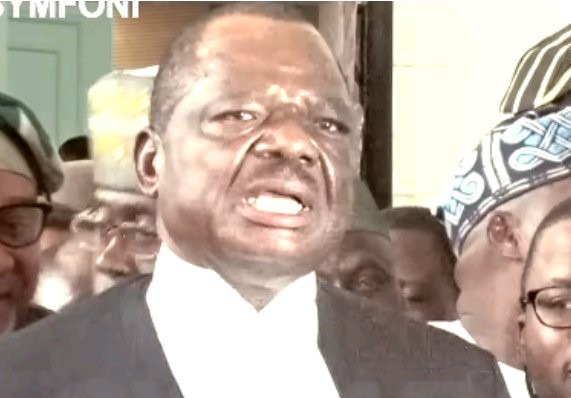 The recent signing of the Electoral Act Amendment Bill 2022 into law has sparked controversy about how to prove incidents of over-voting during elections. However, it seems that Senior Advocate of Nigeria, Dr Alex Izinyon, has put this debate to bed with some wise words. Izinyon has claimed that the Supreme Court has already ruled on this issue in the case between Governor Ademola Adeleke and Adegboyega Oyetola.
In a video clip shared on YouTube by Symfoni TV, Izinyon outlined the three methods that can be used to prove over-voting during an election: the voters' register, the BVAS report, and the form EC8A. These three elements work together and were determined by the Supreme Court to be the only acceptable forms of evidence.
Izinyon went on to clarify that once the Supreme Court has spoken on an issue, that is the end of it. While there have been plenty of legal challenges around the Electoral Act Amendment Bill 2022, including disputes about transmission and end server data, the Supreme Court's ruling has put an end to these debates.
In fact, Izinyon suggests that the Supreme Court's ruling has shed new light on electoral jurisprudence, providing helpful guidance for lawyers, judges, and the public alike.
Ultimately, these three pillars of evidence will be used in future elections to ensure transparency and fairness. In times of political turmoil, it is reassuring to know that there are legal experts out there who can provide clear guidance for those who need it.
About 1:55 minutes into a video shared on YouTube by Symfoni TV
ElectionsUpdates (
)