During an interview with Arise , Hilliard Eta, former acting national chairman of the APC, declared that the president-elect, Bola Ahmed Tinubu, is the first progressive in Nigeria's history.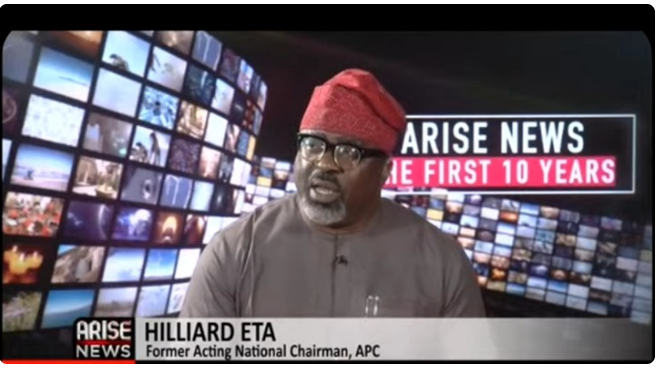 When challenged about whether he was implying that President Buhari isn't progressive, Eta explained that his comment was based on his personal understanding of the word "progressivism." He defined progressivism as prioritizing the needs of ordinary citizens and finding innovative ways to improve education, health, and society as a whole.
Eta acknowledged that while Buhari had laid the foundation for progress by improving health and education, he believes that there is still room for progressive innovation to expand Nigeria's revenue. This suggests that while Eta believes Buhari has taken some steps in the right direction, there is still more work to be done to achieve a truly progressive society.
Overall, Eta's comments reflect his belief that Tinubu represents a new kind of progressivism that prioritizes the needs of ordinary people and is focused on finding innovative solutions to the country's most pressing challenges. While he acknowledges that Buhari has made progress in some areas, Eta believes that there is still much more work to be done to build a truly progressive Nigeria.
Tarifree (
)