As the legal battle between the Labour Party (LP), Peoples Democratic Party (PDP), and All Progressives Congress (APC) over the outcome of the just-concluded presidential election commenced at the Court Of Appeal sitting in the Federal Capital Territory (FCT) on Monday. Popular Nigerian journalist, Sam Amadi has come out to state that the presidential petition is not the only important case in The tribunals.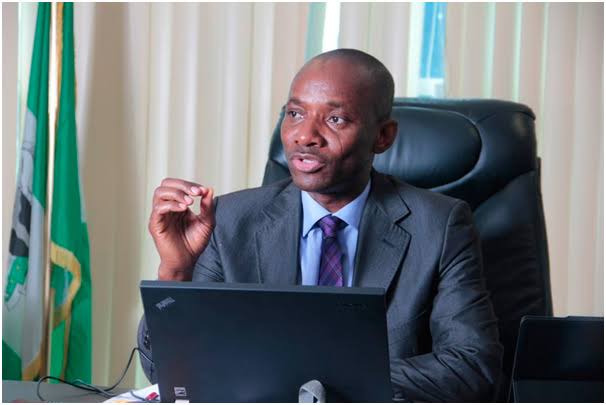 Sam Amadi made this statement his official Twitter handle few minutes ago.
Quoting the original statement released on Twitter by Sam Amadi, he said; "The presidential petition is not the only important case in the tribunals. There are many legislative & gubernatorial petitions whose just resolution will improve accountability in Nigeria. Honestly I really care less who wins. I care so much that judges deal a blow on impunity. I want to see in the next general elections that the result of the present proceedings will be an incentive structure that will make wanton manipulation less profitable. Electoral fraud is a rational behavior that has to be discouraged through judicial sanctions".
Check out Below for the screen capture of the original statement released by Sam Amadi his twitter handle;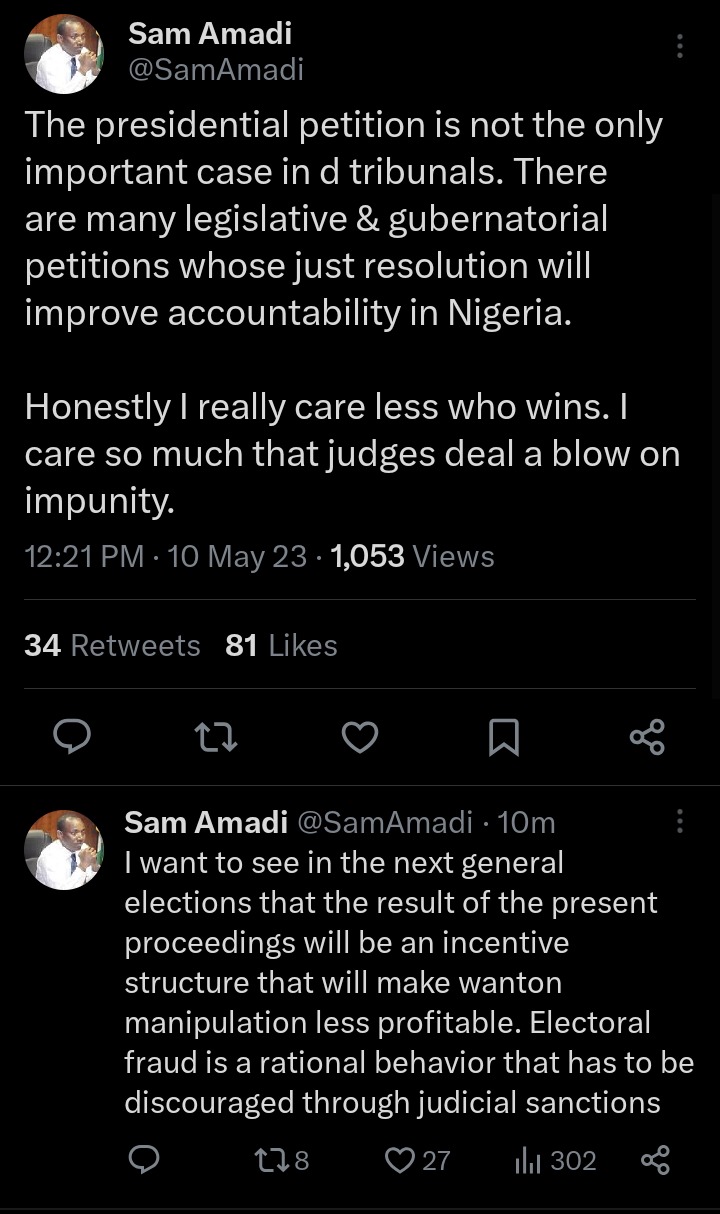 Over to my dear esteemed readers, what do you people have to say concerning this post? Kindly drop your respective opinion below the comment section.
Okotie_ (
)