The President-elect, Bola Ahmed Tinubu has met with the preferred candidates of the All Progressives Congress (APC) for the Speakership and Deputy Speakership of the 10th House of Representatives.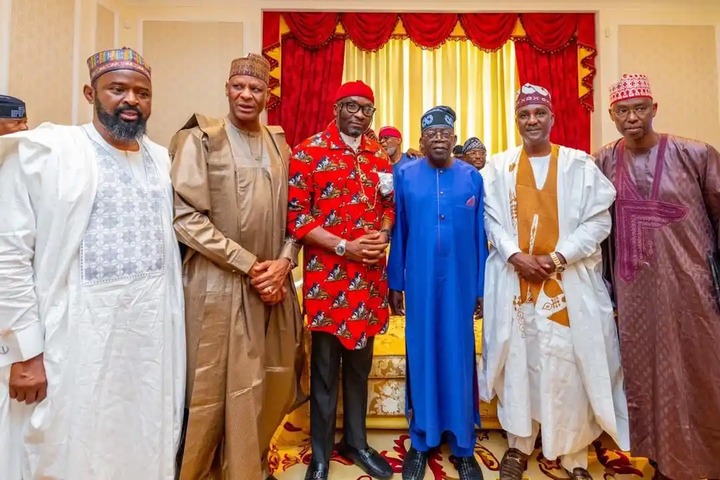 According to a Nigerian news source, Tinubu met with the candidates, Hon. Tajudeen Abbas and Hon. Benjamin Kalu, when they were introduced to him by members of the Joint Task Group of the House of Representatives.
The images were acquired by our correspondent and posted on social media on Tuesday.
You may recall that the All Progressives Congress (APC), which is currently in power, approved a zoning template for the positions of the key officials of the 10th National Assembly.
The party stated that the Senate President would come from the South South, specifically Senator Godswill Akpabio (Akwa Ibom), in a paper released at the conclusion of the NWC meeting in Abuja on Monday.
Others include Senator Barau Jubrin (Kano), the Deputy Senate President from the North West.
Hon. Abass Tajudeen (Kaduna), speaker of the North West House of Representatives.
Hon. Ben Kalu (Abia), Deputy Speaker for the South East.
Golden2022 (
)