My Plans For Youths, By Tinubu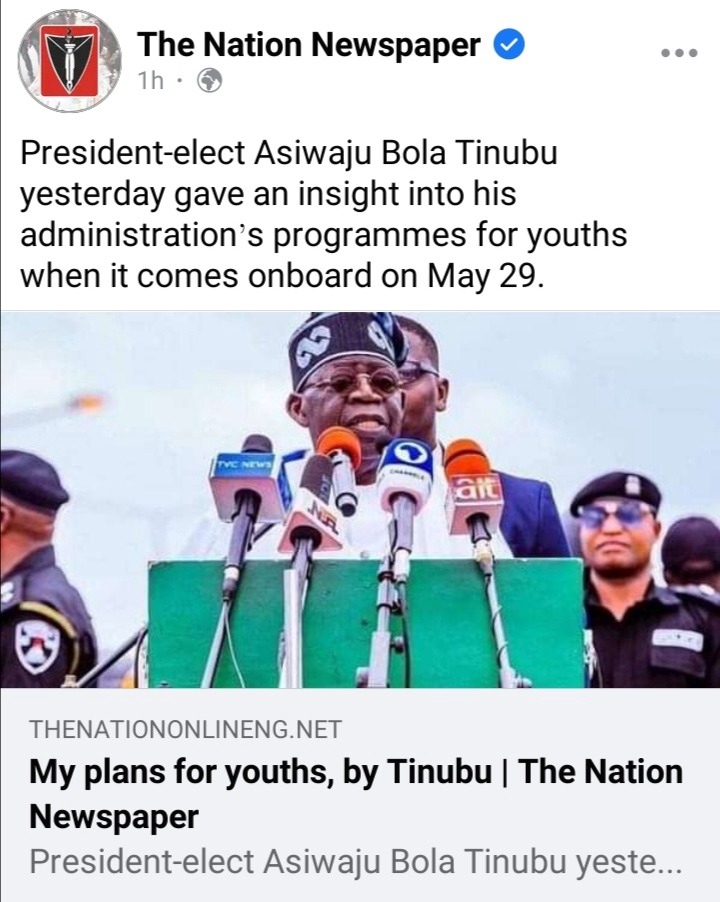 Photo Credit: The Nation
President-elect Asiwaju Bola Tinubu yesterday gave an insight into his administration's programmes for youths when it comes onboard on May 29. He spoke during the 2023 Commonwealth Youth and Students' Summit in Abuja, with the theme 'Co-creating our Common Future Leadership in the Digital Age in Africa." Tinubu, who was represented by the National Youth Leader of the All Progressives Congress (APC), Dayo Israel, said greater inclusivity in governance for youths was important for the future of the country.
Tinubu said: "Nigeria, nay Africa, will continue to invest in her youths. We will unfold programmes and initiatives that are beneficial to our youths in the areas of the Youths Advisory Council, Presidential Fellowship Scheme, Business Incubation Centres, MSME Academy, Consumer Credit and Sports Revolution. Greater inclusivity in governance for our youth now is important for our future. I was once a youth, and I know and see the boundless creative energies, innovative skills, entrepreneurship spirit and potential of our youths. And the time to invest in them is now. I urge you all to network, collaborate and partner as young people across the African continent because you share the same passions and are also confronted with similar challenges – unemployment, insecurity, lack of credit and finance, poor education and lack of opportunities."
El-Rufai Reveals Position He Will Reject In Tinubu Govt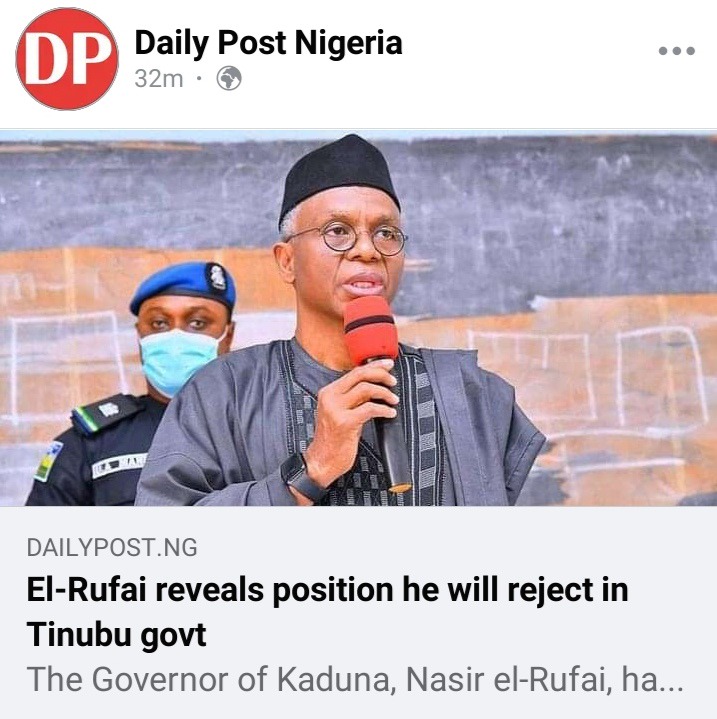 Photo Credit: Daily Post Nigeria
The Governor of Kaduna, Nasir el-Rufai, has said he would turn down the opportunity to be the Minister of the Federal Capital Territory (FCT) if he is offered by the incoming administration of President-elect, Bola Tinubu. El-Rufai stated this while speaking at a policy conversation and book launch in Abuja on Tuesday. He served as the FCT minister under President Olusegun Obasanjo's administration and was notorious for pulling down illegal structures. According to the Governor, he will never "repeat class", adding that there are "young people" he can recommend for the job.
"Even if offered, I'm not coming to Abuja. As I say, I never repeat class and there are many young people I know that I can recommend that would do a better job than I did. I'm too old for this. I'm too old for demolition, get a young man with blood in his veins or a young woman," El-Rufai said.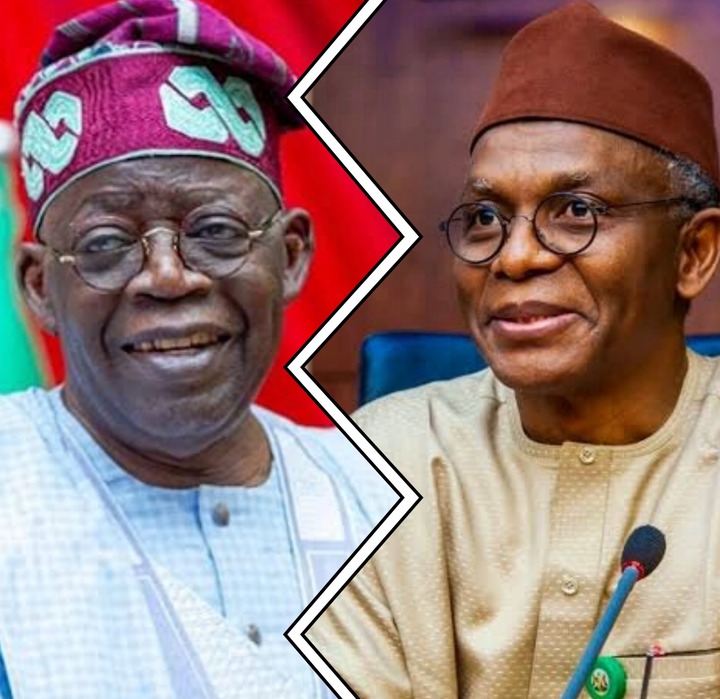 Teacher In Court For Beating Nine-Year-Old Pupil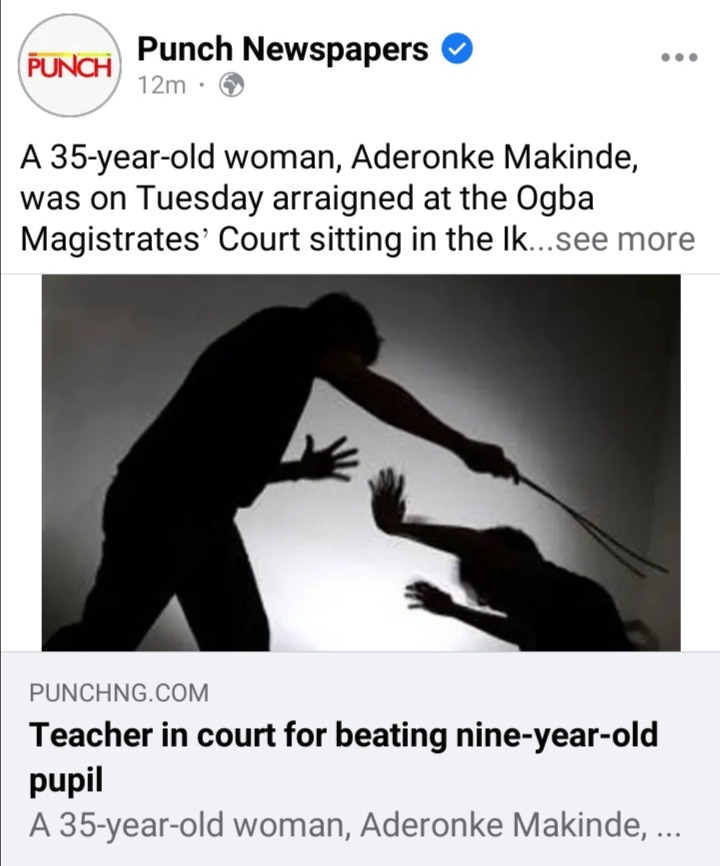 Photo Credit: Punch papers
A 35-year-old woman, Aderonke Makinde, was on Tuesday arraigned at the Ogba Magistrates' Court sitting in the Ikeja area of Lagos State for allegedly flogging a nine-year-old girl, Oyinkansola Kayode, with a cane at her school, Westgate Land Emperial Creche, Nursery and Primary School in the Mushin area of Lagos State.
Makinde, who was arraigned before Magistrate E. Kubenje, is facing one count of assault. The police prosecutor, Ajayi Kehinde, a Deputy Superintendent of Police, told the court that the defendant committed the offence on March 28, 2023.
No Regret Trekking For Buhari In 2015 – Gombe Man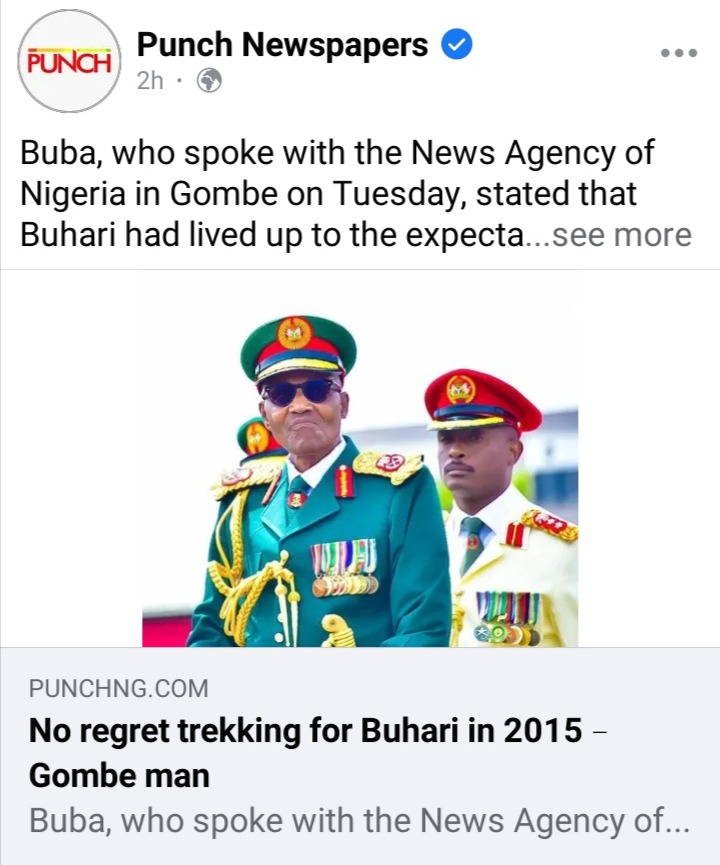 Photo Credit: Punch papers
A fifty-three-year-old man, Dahiru Buba, who trekked for 15 days from Gombe to Abuja to celebrate the victory of the President, Major General Muhammadu Buhari(retd.), in the 2015 general elections, has said he has no regret for his action.
Buba, who spoke with the Agency of Nigeria in Gombe on Tuesday, stated that Buhari had lived up to the expectations of Nigerians in his eight years in office.
Biom7 (
)