Bola Tinubu, the president-elect, has come under fire from human rights attorney Inibehe Effiong over his planned meeting with European investors.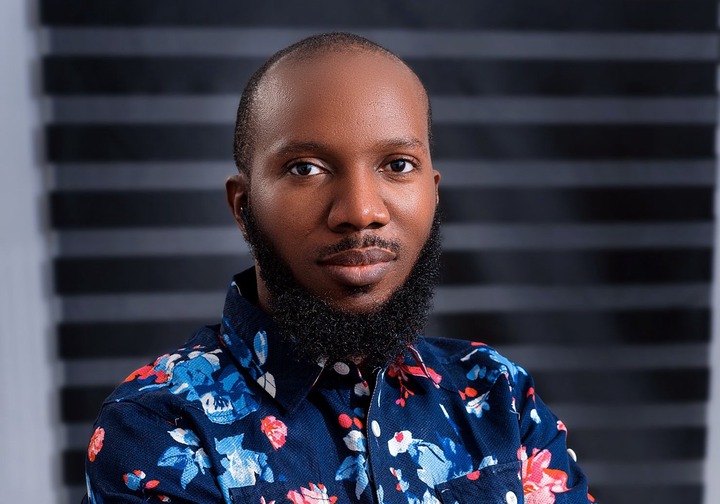 It was previously reported that Tinubu left the country on a business trip to Europe on Wednesday afternoon the Murtala Muhammed International Airport in Lagos.
According to a statement by his media adviser, Tunde Rahman, the president-elect would use the trip as an opportunity to discuss his policy alternatives with some of his senior advisers without being subjected to undue pressure or distractions.
The statement further mentioned that while in Europe, the former governor of Lagos State is anticipated to meet with investors.
It was revealed that Tinubu would return to the country just before he will be sworn in as the country's 16th president on May 29.
On Wednesday, in response to Tinubu's actions, Effiong posted a series of tweets on his Twitter account claiming that Tinubu lacks the legal standing and power necessary to carry out any executive function, including those related to the presidency.
The lawyer pointed out that the president-elect is ineligible to meet with investors on behalf of the country as a whole since he has not taken the oath of office.
However, Effiong stated that the claims that Tinubu is visiting Europe on business is false and an attempt to mislead Nigerians.
He also questioned why the former Lagos governor is travelling to Europe to finalise transition plans, calling the decision unwise and unnecessary.
The lawyer's tweet read, "Tinubu does not have the constitutional standing and authority to exercise the functions of the office of President or any executive function whatsoever.
"He has not taken oath of office and cannot be meeting with investors on behalf of the country. Another season of LIES loading.
"Why is it so difficult for politicians in this country to be honest with citizens about their health status? When will this contemptible way of treating Nigerians end?
Below is a picture of the lawyer's tweet.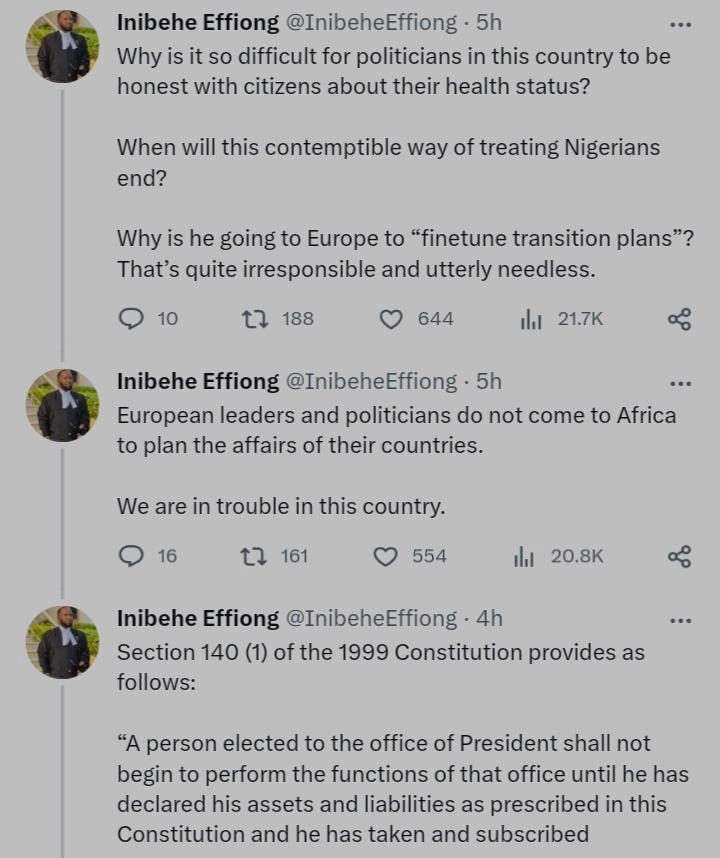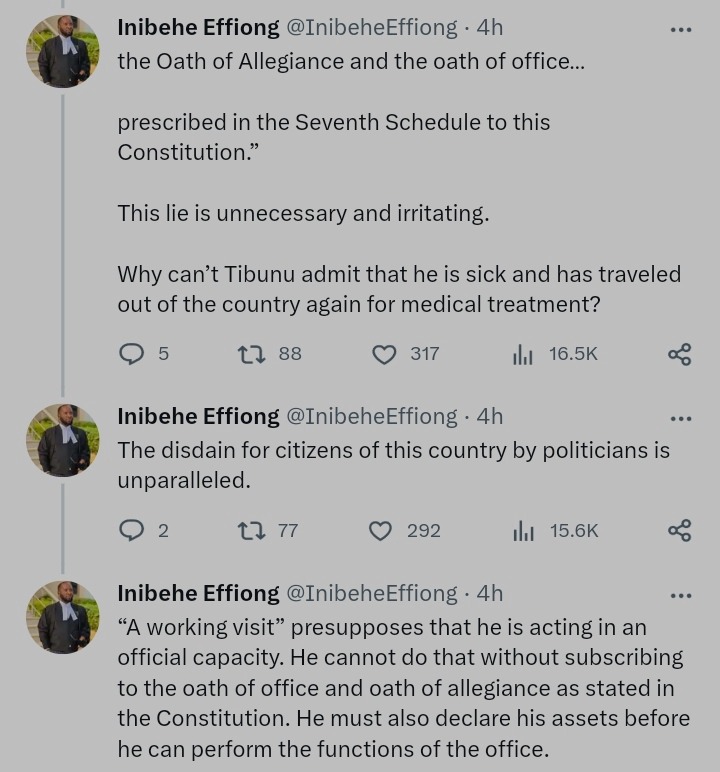 Empirewriter (
)