The presidential election petition tribunal has adjourned the motion filed by Atiku Abubakar of the PDP against Bola Tinubu of the APC, the president-elect
Among the motion adjourned was the motion filed by Atiku that the hearing should be allowed to be broadcasted live on the media
Atiku was in court to challenge the outcome of the February 25 presidential election that produced Bola Tinubu as the president-elect
FCT, Abuja – The presidential election petition tribunal has adjourned the motion of the Peoples Democratic Party (PDP) and Atiku Abubakar, which sought a live broadcast of the hearings in the presidential election petition case, to Thursday, May 18.
Atiku's motion was part of the many motions which the court will hear on the new date for the hearing, AIT reported.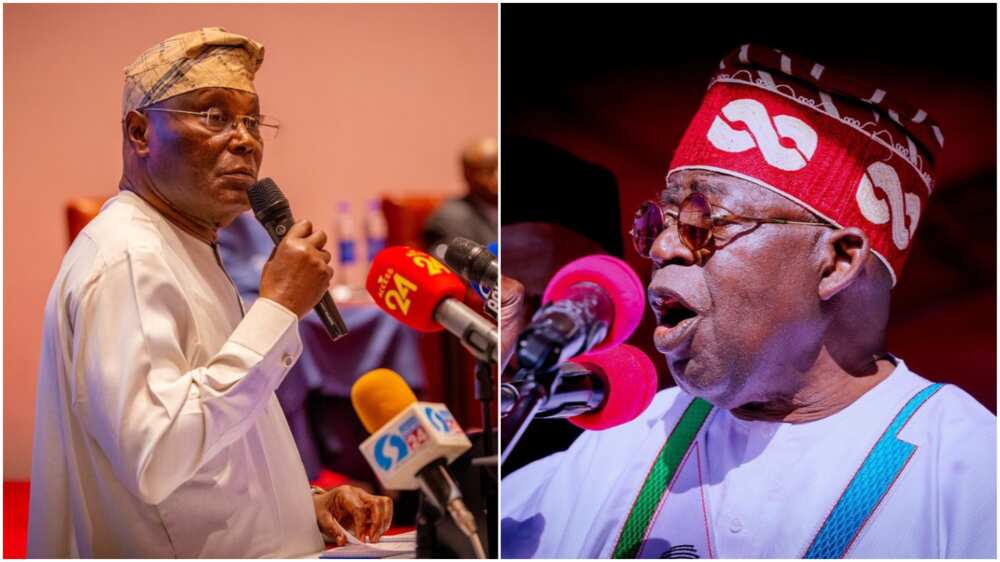 The court also adjourned the hearing of Atiku's petition against Bola Tinubu of the All Progressives Congress (APC), the winner of the election under question.
The former vice president appeared in court for the first time since the beginning of the case on Monday, May 8, and his presence was noted down by the court when his case was called.
Chris Uche, counsel to Atiku; Wole Olanipekun, lawyer to Bola Tinubu, the president-elect; INEC's counsel Abubakar Mahmood and that of the APC Charles Edosomwan, told the court that they have agreed to meet in order to review the motions and documents they intended to file. They then asked for a one-week adjournment.
The counsels also confirmed that they had filed issues to be determined in the petition as the court has directed, except the Independent National Electoral Commission (INEC), who maintained that he would do that today, Thursday, May 11.
Justice Haruna Tsamani, the presiding judge of the case, called on the parties to maintain a cooperative spirit and then fixed Thursday, May 18, for the hearing of the motion.
Source: Hotnewsdrop.com