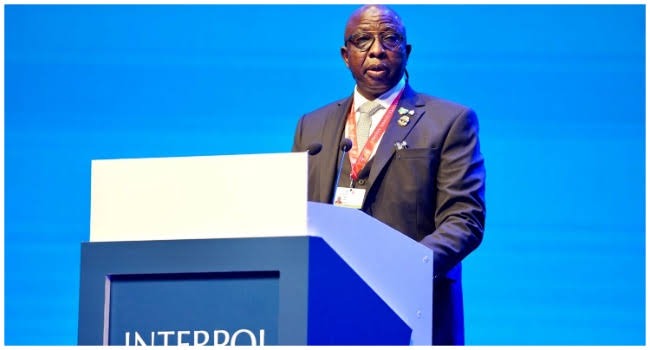 Channels Television reports that Garba Baba Umar, who is retiring as the assistant inspector general of police, has been nominated by President Muhammadu Buhari to the position of senior security adviser on counterterrorism and international police cooperation in the ministry of police affairs.
The presidency claims that this is being done to allow Nigeria to maintain its significant position and to clear the way for him to finish his advantageously long term term as an Executive Member of the International Police Organization (INTERPOL).
President Buhari approved his appointment after taking note of a precedent in which a previous Executive Member, AIG Kamal Subair (Rtd), was kept in service by the Federal Government of Nigeria after retiring in 2018. According to Senior Special Media Aide to the President, Garba Shehu, this occurred in 2018.
AIG Umar's assistance to Nigeria in numerous ways during his time as a member of the Executive Committee was also noted by the president, who expressed the hope that in the remaining year he would do even more to help the nation secure tools for crime, border management, and counterterrorism as well as to help place more Nigerians in key positions at INTERPOL.
AIG Umar's employment with INTERPOL expires in November 2024, and he begins serving in that position as Senior Security Adviser on May 16th, 2023.
Sirax (
)