Ezenwa Nwagwu, the Chairman of Partners for Electoral Reform, has expressed concerns about the process through which Bola Tinubu was declared the winner of the 2023 Presidential election, stating that it could pose a serious problem in court. Nwagwu, who played a key role in advocating for the 2022 Electoral Act, praised the performance of the BVAS during the election but noted that the concluding aspect of the process, the uploading of results to the IReV for documentation, was shut down.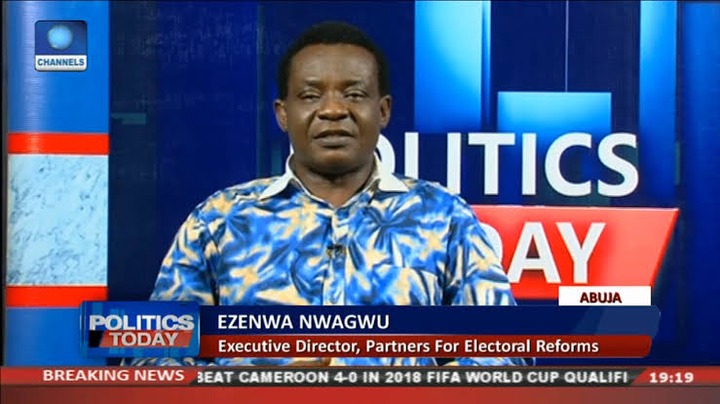 According to Nwagwu, the IReV is designed to serve as a checker where voters can verify if the results at the polling unit reflect what has been uploaded. He argued that the non-uploading of results to the IReV has impeded the integrity of the electoral commission. Nwagwu clarified that the election would have been concluded before the IReV, with party agents and security personnel already in possession of copies of Form EC8A from the polling units and form ECE, the people's result that is pasted at the polling unit.
Nwagwu maintained that the lack of IReV has hindered the integrity component of result management, as voters should be able to see whether the uploaded results reflect what occurred at the polling unit. He suggested that Tinubu could face legal problems due to the irregularities in the electoral process. While acknowledging the BVAS's excellent performance during the election, Nwagwu believes that the lack of transparency in the concluding stage of the process could undermine the integrity of the electoral process.
Video
GlobalHealthInfoBlog (
)