Davido's first baby mama, Sophia Momodu, has sparked speculation online as she heaved against "financial bullying" that she claims unscrupulous males subject most women to.
The mother of one argued that it is horrible for men to financially pressure a woman into remaining with them, especially when children are involved.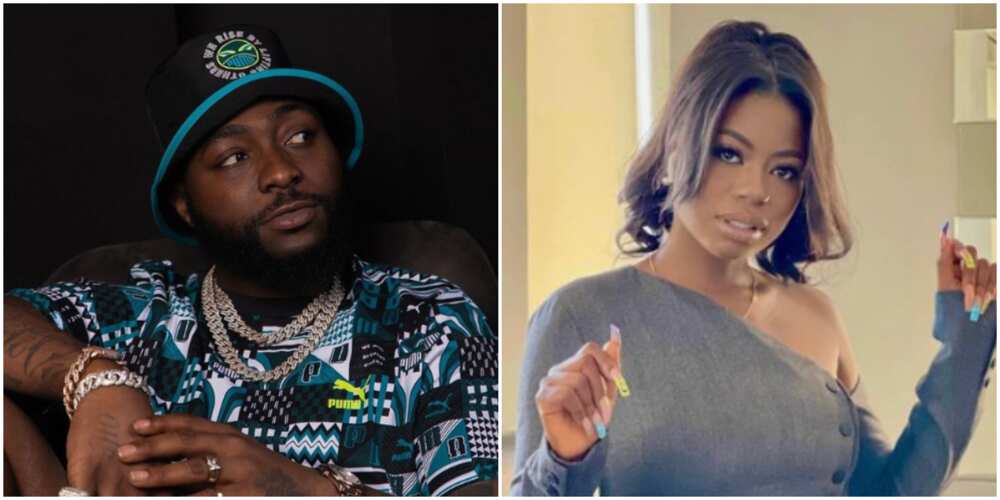 Sophia, who remarked that such individuals had a specific place in hell, also stated that Nigerian laws do not protect women or children.
The lifestyle influencer, however, didn't mention anyone, but netizens were quick to run around with their guesses.
 She wrote:
"Financially bullying a woman into staying with you has got to be the most disgusting thing a man can do. Especially when children are involved.
"There's got to be a special place in hell for people who intentionally punish innocent children. It's been almost a year. Enough is enough!!!!
"Only in Nigeria! The laws don't protect women or children, and the men just do the absolute most! My goodness the whole system just stinks!
"The amount of women going through financial abuse & being forced into silence in Nigeria is staggering. Who speaks for these women? Who defends them? Why is it ok for women to keep going through this?
See more of her tweets below
Social media users react
@OmobolanleBusa3:
"You'll be fine Sophia,be strong for your daughter."
@mychickena:
"This one don broke ooo!! Davido please help her."
@AbuBan14:
"An independent woman doesn't have to depend on a Man who is not even her husband,to dictate her life"Unless she gave him such influence ova her.What more could a baby mama possibly need from her baby daddy as long as the Man is taking care of the child?any secret we shuld knw abt."
@NyenatiAnnie:
"He's not responsible for ur luxury lifestyle, try and work to sponsor the lifestyle u want. Y'all leave this man alone, his wife has feelings too."
Source: Hotnewsdrop.com