The presidential election petition court had its day 4 sittings on Thursday, May 11, to hear the suit filed by Atiku Abubakar of the Peoples Democratic Party (PDP) and the Allied Peoples Movement (APM) against Bola Tinubu and the All Progressives Congress (APC).
Since the emergence of Bola Tinubu as the winner of the February 25 presidential election, the opposition parties, including Atiku Abubakar and Peter Obi of the PDP and Labour Party, have rejected the outcome of the poll.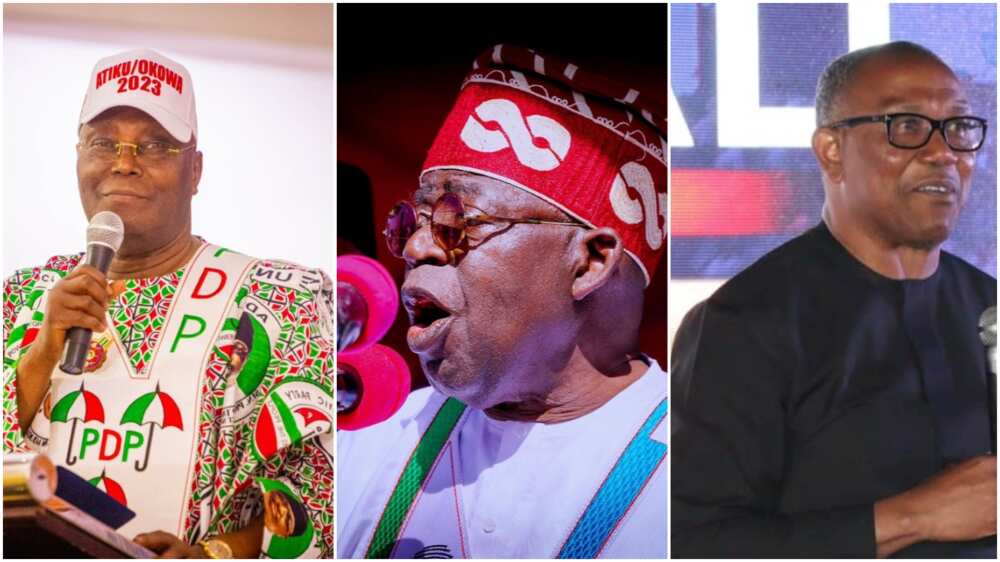 Bringing you the day-by-day event at the presidential election petition court. Here are the highlights of events at the court today.
Court Adjourned APM vs Tinubu's Case
The Tribunal adjourned the suit of the APM challenging the withdrawal of Ibrahim Masari as the vice presidential candidate of Tinubu as well as the nomination of Kashim Shettima, the vice president-elect.
APC and its presidential candidate argued that the move invalidated the candidacy of Bola Tinubu, citing Section 131(c) and 142 of the 1999 Constitution, as amended.
Atiku's motion to live broadcast adjourned
The motion by Atiku Abubakar and the PDP to allow the hearing to be broadcasted live was also adjourned till Thursday, May 18.
Atiku and the PDP had filed the motion at the beginning of the hearing, a move Peter Obi of the Labour Party had commended.
All layers agreed and called for adjournment
Parties in the case all agreed and called for a one-week adjournment of the case.
The lawyers said they have agreed to meet and review the documents and motions they intend to file and asked for a week's adjournment.
Justice Haruna Tsamani
The 5-member justices led by Justice Haruna Tsamani then adjourned all motions till next week Thursday.
Haruna Tsamani also urged the parties to sustain the cooperative spirit in the interest of the case.
Speakership: Wase, 4 Other APC lawmakers who have declared war against Tinubu
Hotnewsdrop.com earlier reported that the All Progressives Congress (APC) might have thought of bringing an end to the debate on who will be the speaker of the House of Representatives on its side when it announced Tajudeen Abbas from Kaduna as its nominee for the position.
However, the roof of the party appeared to be boiling with invisible fire as 5 senior lawmakers vowed the challenge the choice of the party in the 10th assembly leadership race.
Source: Hotnewsdrop.com