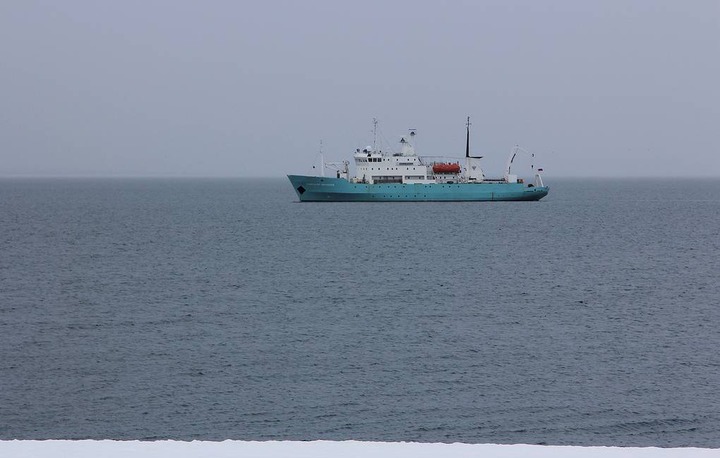 Russia, Turkey, Ukraine, and the United Nations will meet in Istanbul to discuss the extension of the grain deal and the execution of the Russian portion of the grain and fertilizer supply agreement. The security of the grain corridor's functioning is also on the agenda. The talks will take place in a variety of forms, including three-party, four-party, and bilateral discussions, with May 11 being the pivotal day, according to Russian news agency TASS.
Russia will be represented at the meeting by Deputy Foreign Minister Sergey Vershinin. Martin Griffiths, the UN Under-Secretary-General, is also present for the negotiations.
Russia has frequently said that any decision on further extending the pact is contingent on Russia fulfilling its half of the bargain. The initiative's fate is jeopardized if no progress is made on this problem.
Despite UN Secretary-General Antonio Guterres' efforts, the Russian portion of the package accord has yet to be executed.
Moscow maintains that improvement on the core concerns of Russian agricultural and fertilizer exports is required for the agreement to be extended. Russia's main demands include the reconnection of the Russian Agricultural Bank (Rosselkhozbank) to the SWIFT system, the restart of deliveries of agricultural machinery, spare parts, and services, the lifting of restrictions on insurance and reinsurance, the lifting of the ban on port access, the restart of the operation of the Togliatti-Odessa pipeline, and the unfreezing of foreign assets and accounts of Russian companies involved in the production and transportation industries.
Potential concessions
Experts believe that the European Union and the United States may agree to ease some of the limitations placed on Russia in order to assure the continuation of the grain agreement. On May 10, US Secretary of State Antony Blinken stated that Washington and London felt the grain pact should be extended immediately to assure food supply to needy countries. However, Russian Foreign Minister Sergey Lavrov pointed out that under the agreement, the poorest nations receive less than 3% of Ukraine's grain supplies, despite the fact that they "are priority recipients of humanitarian aid, including food aid."
The parties are also expected to explore the idea of integrating Turkey's Ziraat Bank in Russian settlements. Turkey has previously indicated that the Turkish state bank may be prepared to execute deals involving Russian grain and fertilizers.
About grain deal
On July 22, Ukraine signed arrangements for the export of food for a term of 120 days. One of the agreements governing grain shipments from Kiev-controlled Odessa, Chernomorsk, and Yuzhny ports. The other agreement reached by Russia, Turkey, Ukraine, and the United Nations calls for the construction of a four-party coordination center, with representatives inspecting grain shipments to prevent arms smuggling and false flag operations.
Furthermore, Russia and the UN signed an agreement under which the UN was required to cooperate in attempts to abolish anti-Russian prohibitions on agricultural products and fertilizers export.
LookCloserLerin (
)