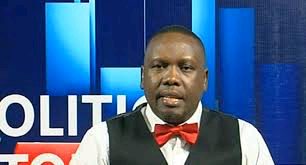 According to PDP presidential candidate Atiku Abubakar's spokesman Daniel Bwala, the media advisors to President-elect Asiwaju Bola Tinubu have not yet drawn lessons from President Muhammadu Buhari's overseas medical experience.
On Wednesday, Bwala announced the news on Twitter.
The spokesperson for Atiku released a statement in response to Tinubu departing Nigeria on Wednesday for Europe. Contrary to what Tinubu's media had claimed, Bwala claimed that Tinubu's trip was for a follow-up medical appointment.
Tinubu said that because he is not yet the president, it is improper to refer to his travel as a business trip. Bwala claims that the Tinubu PR staff has learned to describe a trip to the doctor as a work outing. It is completely wrong to refer to it as a visit or a business trip because he is not yet the president. In order to prevent being misrepresented as a statesman, his media should learn to humanise him.
"We had previously seen this film. Even when the PMB media was claiming that the President was on the go or in town on official business, PMB continued saying, "I have never been so sick." I had hoped that Tinubu's media would pay attention to this, but if they hadn't, someone else would have.
According to a statement from Tinubu's spokesperson, Tunde Rahman, the president-elect will take the opportunity of his travel to Europe to finish transition plans, programmes, and operational decisions with key advisers without interference.
Tinubu intends to meet with investors and allies during his visit in order to promote investment opportunities in the country.
Source: Vanguard paper
What's your opinion on this?
Please feel free to share your thoughts below.
PrinceAI (
)