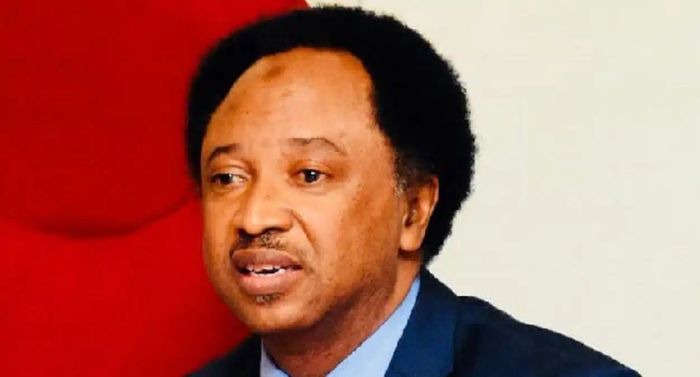 Human Rights activist, Author and politician, Senator Shehu Sani has said that Nigeria's president-elect Asiwaju Bola Ahmed Tinubu, Peoples Democratic Party's presidential candidate Alhaji Atiku Abubakar and President Muhammadu Buhari have never denounce or apologize for what their supporters do or say, but Labour Party's presidential candidate Mr Peter Obi keeps apologizing and disassociating.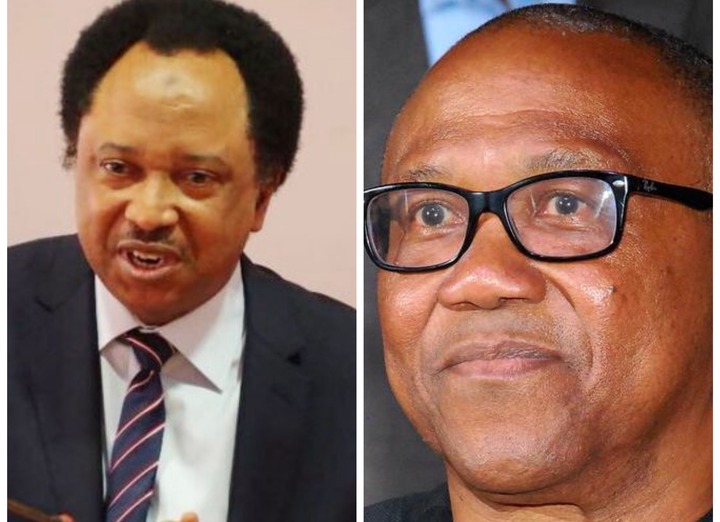 A lot of people have been criticizing Peter Obi supporters for disrespecting some elders like Pastor Enoch Adejare Adeboye, Ooni of Ife and Professor Wole Soyinka, after their opinions about the outcome of 2023 presidential election.
Peter Obi was not happy about how some of his supporters are disrespecting some eminent Nigerians, and he posted on his verified Twitter handle on Wednesday evening that;
"The use of subterfuge by people masquerading as Obidients to abuse and insult eminent personalities like Most Reverend Pastor Enoch Adeboye or anyone else is most unacceptable. Obidients are by and large, law-abiding citizens. While differences of opinion are normal, calculated efforts to create ethnic or religious chasm all in the name of politics should not in any way be tolerated. As a person, I eschew name-calling, insults, and abuses, likewise most of my supporters. The suggestion that some in the fringes engage in such conduct casually overlooks the fact that the political opposition deploys such methods to gain undue advantage and create confusion and bad blood."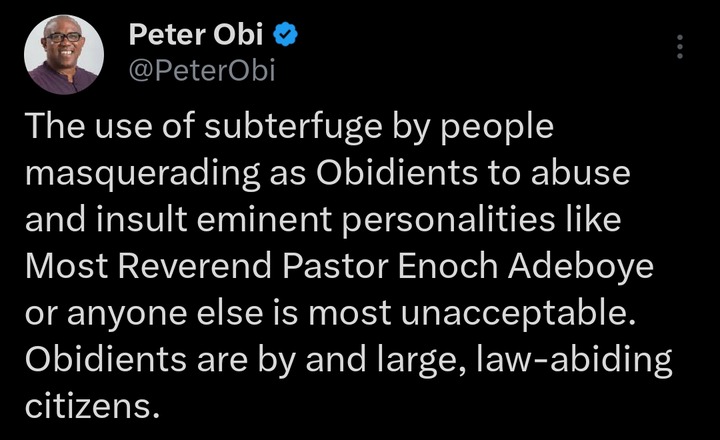 Nigerians have been reacting to Peter Obi's statement, and Mr Shehu Sani has also reacted.
Senator Shehu Sani posted on his verified Twitter handle on Thursday morning that;
"Asiwaju Bola Ahmed Tinubu, Alhaji Atiku Abubakar and President Muhammadu Buhari never denounce or apologise for whatever their supporters say or do. Peter keeps apologising and disassociating. If U keep moving on this apologetic path you will kill the libido of your movement. You sparked a fire, embrace the inferno with courage."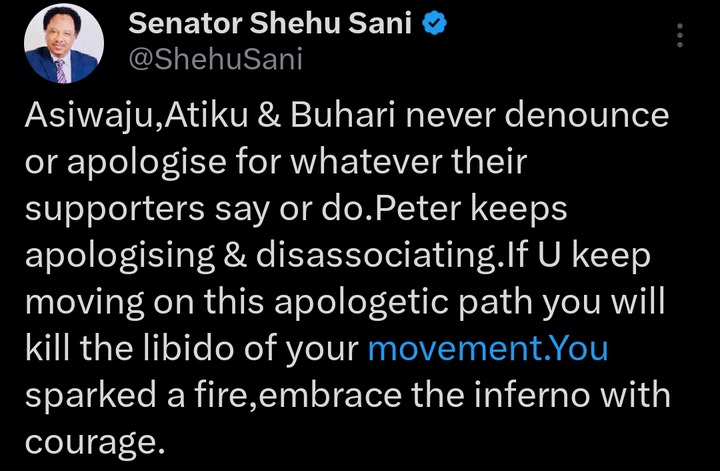 Photo Credit: Twitter.
Opeyeminews (
)