It is no longer news that the President-elect, Asiwaju Bola Ahmed Tinubu has left Nigeria to Europe.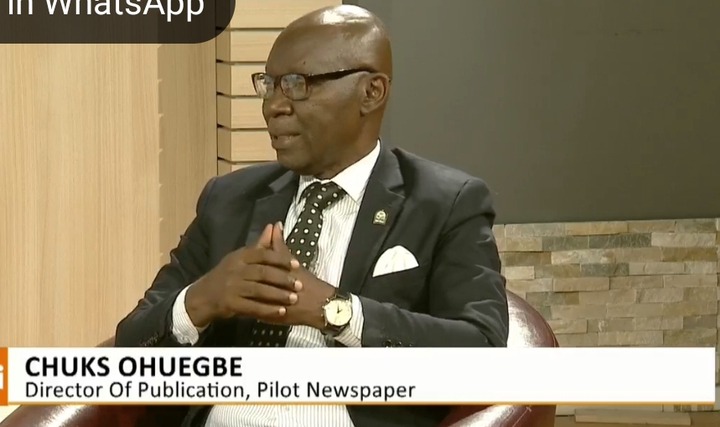 According to his media aides, Asiwaju Bola Ahmed will engage with some investors before coming back to the country.
Reacting over the development, the director of publication, Pilot paper, Chuks Ohuegbe has said that Tinubu does not have the constitutional backing to engage in a working visit.
Speaking during a newspaper review on AIT, Ohuegbe called Fie proper check on Nigerian leaders.
Hear him "The recruitment of our leaders in this country is very faulty. There should be full disclosure of health of whoever that is going to lead this country even at any level so that the people will know this is the health status of our leaders. We can't continue the way we are going. Yesterday a statement was issued that the president elect is going to Europe. They didn't tell us the country he is going to. There are over 50 countries in Europe. They said he is going on a working visit. He has not being inaugurated as the president of the federal republic of Nigeria. He has no constitutional power to engage in a working visit because he hasn't gotten that power. "
Watch from 37 minutes of the video below.
Enecheojo (
)