In respect to the ongoing petition by the Labour Party, LP, and the presidential candidate of the said party, Mr Peter Gregory Obi, at the Presidential Election Tribunal, against the All Progressives Congress, APC, The Independent National Electoral Commission, INEC, and the president-elect, Asiwaju Bola Ahmed Tinubu; the lead lawyer representing the petitioners, Dr Livy has posited that what happened in Osun State will also happen again in respect to Obi and Tinubu's case.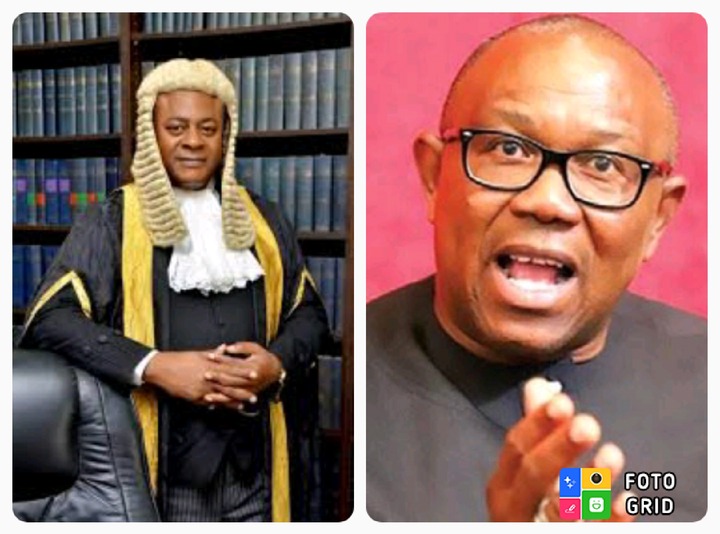 Recall that after Professor Mahmood Yakubu, the INEC Chairman announced that the former Lagos State Governor Bola Ahmed Tinubu is the president-elect, the presidential candidates of the PDP and LP, Atiku and Obi respectively rejected the result and went on to seek for the election's annulment and Tinubu's disqualification.
In light of this, Dr Livy after a victory for the Governor of Osun State in the Supreme Court, His Excellency Ademola Adeleke, who is also the Lead Lawyer for Peter Obi's case has posited that he will bring same victory to Obi as he did for Adeleke Ademola.
He said, "As a matter of fact, you know we have a very traditional profession. The oldest lawyer in the team is the leader of the team. I'm not oldest lawyer in my team in terms of promotion. Kalu and I are supporting the leader. By the grace of God what happened in Osun State Is going to happen again. 
Watch the first two minutes of the video below. https://youtu.be/yf1c-Zij0TU
MichaelNC (
)