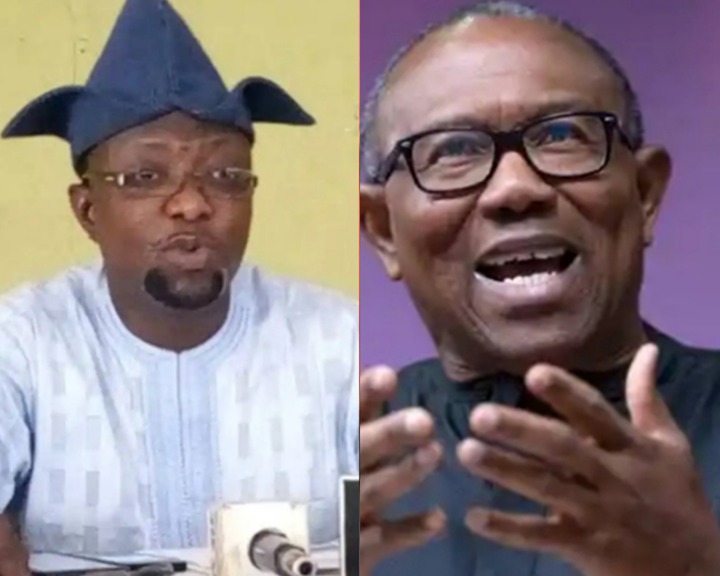 A factional chieftain of the Labour Party, Abayomi Arabambi has stated that the swearing-in of Bola Tinubu as president will not affect the lawsuit instituted against his victory in the February 25th presidential election
Speaking during a press conference, Arabambi said the call that Tinubu should not be sworn in as president until all the court cases challenging his victory in the election are resolved is not backed by law. He pointed out that Peter Obi remained in office as governor of Anambra State while his election was being challenged by Andy Uba. He also said former President Olusegun Obasanjo, former President Musa Yar'Adua, former President Goodluck Jonathan and even President Muhammadu Buhari got sworn into office amid unresolved court cases against their elections and he wondered why that should change in Tinubu's case.
About 50 seconds into a video shared on YouTube, Arabambi said "Following series of agitations and calls for the restraining of the president-elect from being sworn in on May 29, 2023, Labour Party hereby allay the fears of Nigerians that the swearing of the president-elect will not have an impact on the ongoing legal torso in the presidential election tribunal involving our party, APC and INEC
"What Peter Obi is crying for is not supported by the law. Our law provides that when an election is challenged, the winner will be sworn into office and will continue to act in that capacity until the determination of the petition challenging the election. A refusal to swear in the president-elect as president will create a vacuum in the system which the law abhors. From President Obasanjo to Yar'Adua to Jonathan and to Buhari, this has remained the law and the system why should the position change now when the law has not been changed? Peter Obi was sworn in as governor while Andy Uba went to the tribunal to challenge his election".
Ultimate_Gist (
)