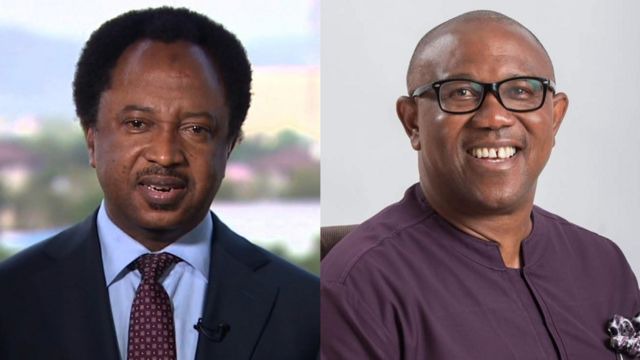 Former Kaduna State Lawmaker, Shehu Sani has sent an important message to Labour Party Presidential candidate, Peter Obi hours after he disowned some of his supporters that had attacked Pastor Enoch Adeboye recently.
The former Anambra state Governor had recently disclosed that those who had insulted the General Overseer of the Redeem Church, were not his supporters but we' re masquerading as such as he described OBI- dients as largely law abiding citizens.
He had condemned the attack on the cleric, said his supporters can not be responsible because they hold the Pastor in high esteem.
Shehu Sani has now issued a serious warning to the Labour Party Presidential candidate telling him that he risks killing the OBI- dient movement if he continues to apologize for whatever his supporters do.
Shehu Sani wrote his official Twitter handle, " Asiwaju, Atiku & Buhari never denounce or apologise for whatever their supporters say or do. Peter keeps apologizing & disassociating. If U keep moving on this apologetic path you will kill the libido of your movement. You sparked a fire, embrace the inferno with courage. "
Source: Twitter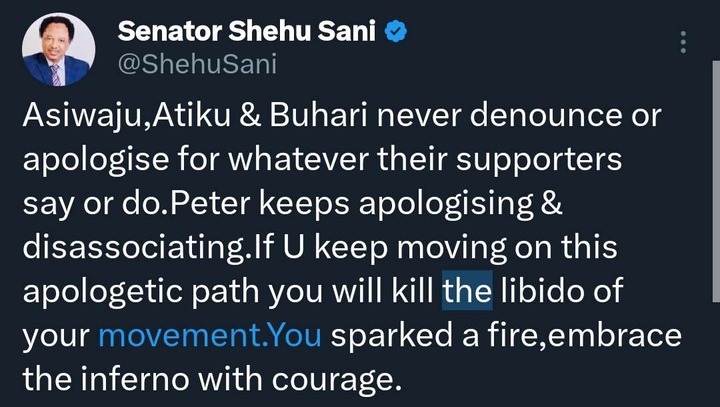 RoyDaWritter (
)