Some residents of Abuja have filed a lawsuit to stop the swearing in of the president-elect and former governor of Lagos State, Asiwaju Bola Ahmed Tinubu.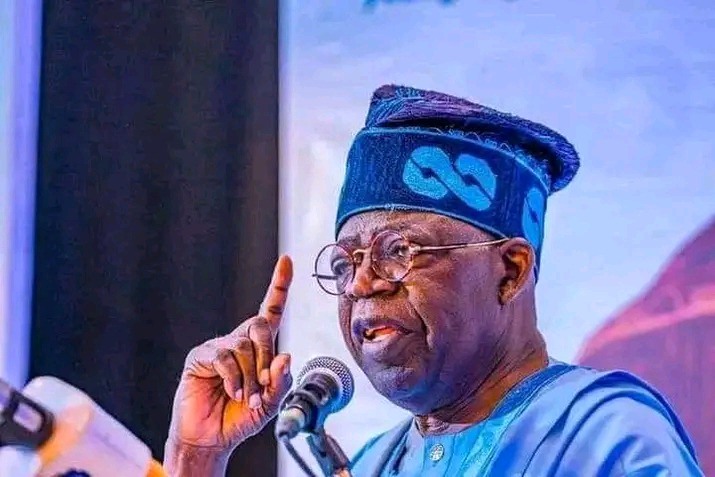 Below are screenshots of the lawsuit filed.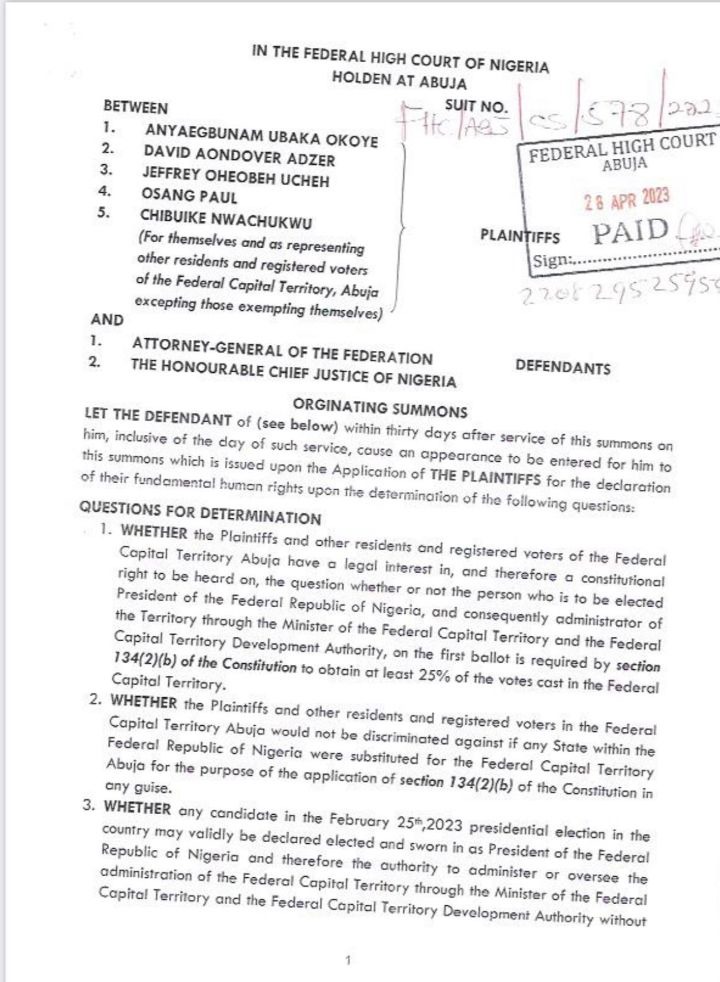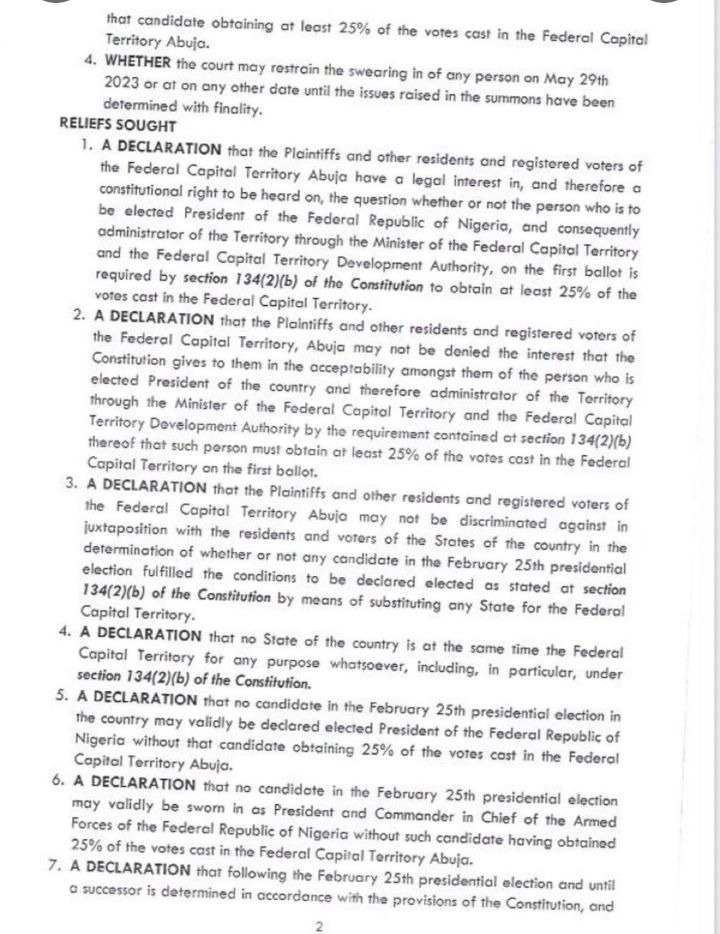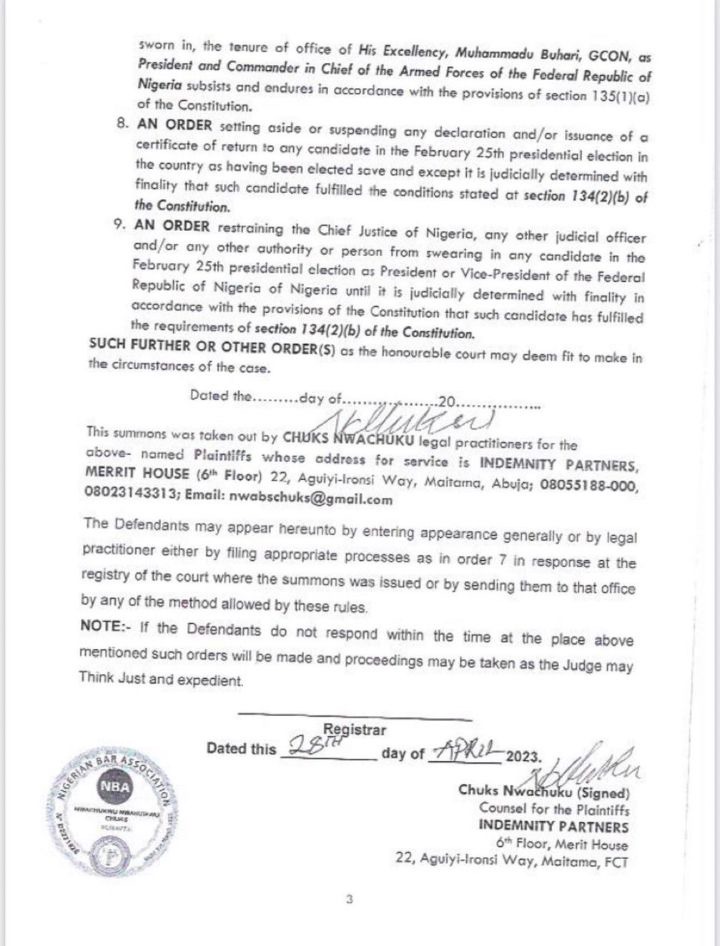 The lawsuit dated 28th April, 2023 requested that Bola Ahmed Tinubu should not be sworn in on the grounds that he did not get 25 percent of the total votes cast in the Federal Capital Territory (FCT).
The plantiffs cited section 134(2)(b) of the Nigerian Constitution as a reason why he should not be sworn in come May 29th.
Recall that Bola Tinubu was declared president-elect by INEC after polling the highest number of votes, however he did not score 25 percent of the total votes cast in the FCT.
This has raised some questions as regards the constitutional requirement for the winner of a presidential election.
Over to you my esteemed readers, what are your opinions? Kindly make them known in the comments section.
Marveey (
)