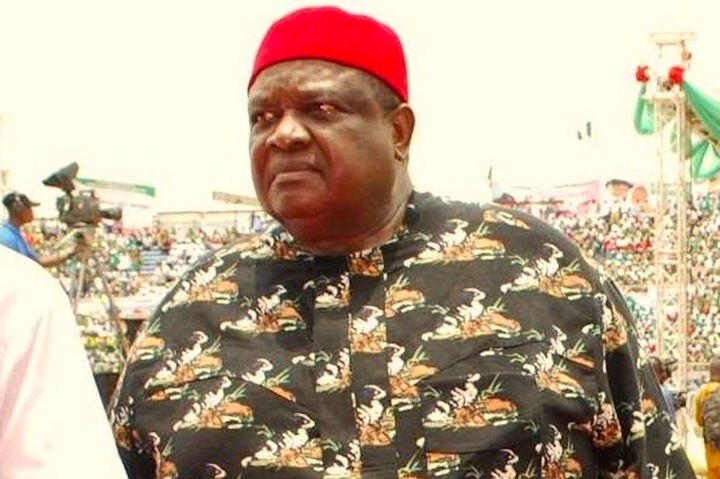 President-General of Ohanaeze Ndigbo, Emmanuel Iwuanyanwu, has said that President Muhammadu Buhari is an Igbo man and a member of Ohanaeze Ndigbo.
The Ohanaeze chieftain made this known on Thursday at the flag-off ceremony for the dredging of the Oguta Lake-Orashi River in Imo State.
Iwuanyanwu pleaded with the President to make sure the project is completed before handing over power to the new administration on May 29.
He said that although they were initially unhappy with the development when Buhari first assumed office, they are now satisfied with the initiatives he has accomplished throughout the Southeast.
Iwuanyanwu mentioned some projects that President Muhammadu Buhari's administration had executed in the South-East. He said that they are happy that Buhari has completed the Second Niger Bridge.
He also said that the Federal Government had taken over the teaching hospital and airport projects in Ebonyi State.
In his words,."When he took office, we were not happy, but today at the point of departure, things have changed.
"So, I will like you to tell our son, Buhari, that we are very grateful, and I want him to realise that he is an Igbo man, and our son; he has been honoured by some Igbo states like Ebonyi and Imo."
"But before he goes, whatever he can do to ensure this project succeeds will be appreciated; this project is very important to the whole Igbo people."

Empirewriter (
)