A federal high court sitting in Awka, the Anambra state capital, has ordered Governor Charles Soludo to release members of his cabinet accused of money laundering to EFCC for investigation
The court dismissed the suit filed by the Anambra state government over a lack of factual and forensic metric
Justice Nnamdi Dimgba of the court ruled that the EFCC is both the federal and state government agency by judicial standards as far as corruption and economic crimes are concerned
Awka, Anambra – Governor Charles Soludo has been ordered by a federal high court sitting in Awka, the Anambra state capital, to release officials of his administration that the Economic and Financial Crimes Commission (EFCC) have accused.
According to The Guardian, some members of Governor Soludo of Anambra state were accused of misappropriation of public funds by the EFCC, and they were out to be interrogated.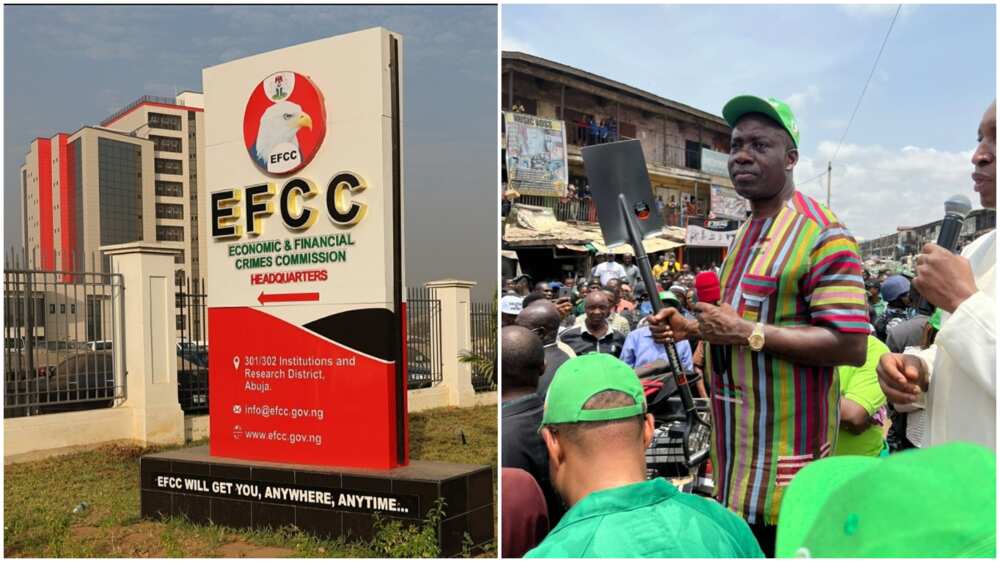 Why court strikes out Governor Soludo's suit against EFCC
The court kicked out the suit instituted by the Soludo administration to stop the anti-graft agency from investigating its finances. The court held that the suit factually and forensically lacked merit.
Wilson Uwujaren, the spokesperson of the EFCC, quoted the court as saying that the anti-graft agency has the constitutional right to investigate any financial and economic activity in any part of the country.
The statement disclosed that Justice Nnamdi Dimgba of the federal high court made the comment while dishing out his ruling on the application.
Latest about EFCC, Charles Soludo, Anambra, Akwa Ibom
Dimgba added that neither the state's assembly nor the auditor-general of the state has the authority to stop the EFCC from carrying out its constitutional function.
Governor Soludo's administration is asking the court to determine if the EFCC has such power under the federal system of government and the constitutional doctrine of the separation of power.
According to the EFCC spokesperson statement, Justice Dimgba's statement reads in part:
"Binding existing judicial standard is to the effect that the EFCC is an agency both for the federal and state governments, as far as combating corruption and other economic crimes in Nigeria are concerned."
Source: Hotnewsdrop.com