Mr Femi Fani-Kayode, a former Nigerian minister of ation, has taken to his official Twitter platform to weigh in his own opinion following the recent happenings in the Nigerian political space, and also noted that Nigeria owes Atiku a debt of gratitude for allegedly murdering the PDP.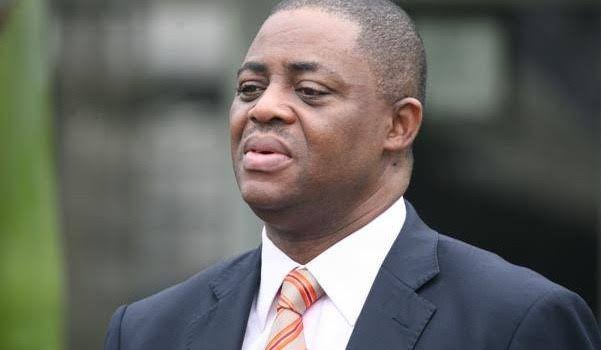 Photo Credit: Punch paper
In his post, the former minister wrote that "one thing we can't take from @atiku, the Waziri Adamawa, is the fact that he single-handedly did what no-one else managed to do since 1999: he murdered & buried the PDP & ensured that it can NEVER be resurrected or rise again. For this alone, Nigeria owes him a debt of gratitude."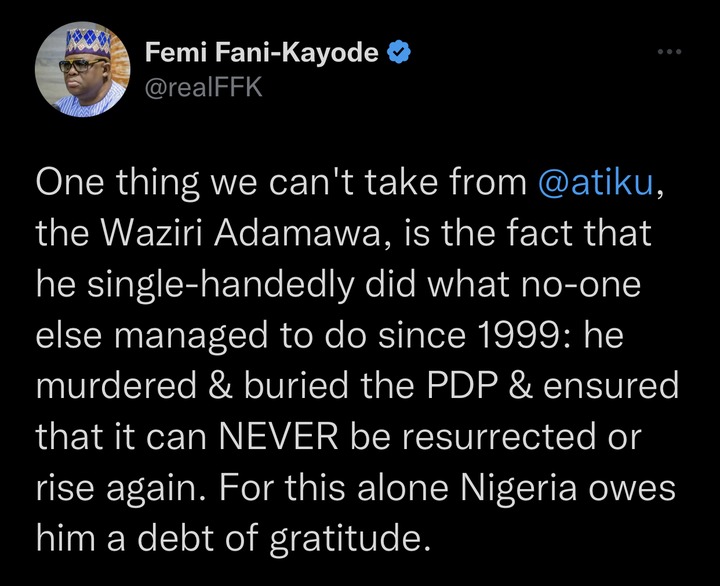 Atiku Abubakar was a former Vice President of Nigeria and the presidential candidate of the People's Democratic Party (PDP), in the 2023 presidential election, but he alongside other presidential candidates lost the presidency to the Nigerian president-elect, Bola Ahmed Tinubu, the presidential candidate of the ruling APC and a former Lagos State governor.
However, Atiku disagreed with the electoral process as well as the outcome of the presidential election, and went ahead to approach the court to challenge Tinubu's victory.
Meanwhile, in the opinion of Fani-Kayode, Atiku had sank the PDP to a depth that it may never recover again, but many Nigerians seemed to disagree with his opinion, and also stormed to the comments section to give their reason to dispute him, with many citing that PDP still has control of many States and because of that, the political party is not dead.
FrankChukwu (
)