The residents of Abuja have sued the attorney general of federation identified and the Chief Justice of Nigeria over the inauguration of the president elect, Asiwaju Bola Tinubu as the country's president.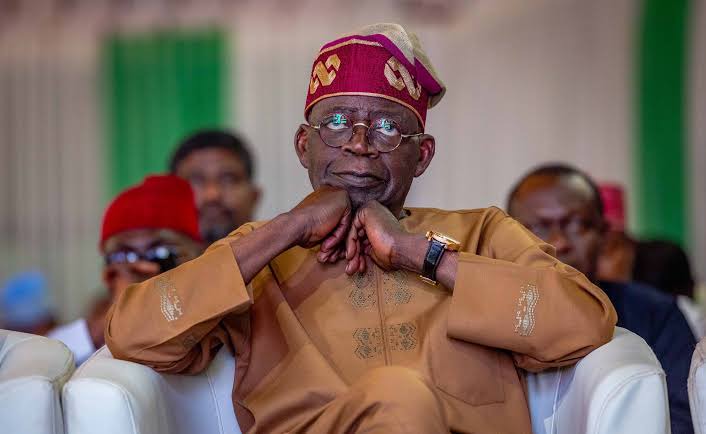 This event was reported to Nigerians by the Cable news broadcasting platform on their Facebook page on Friday, 12th of May 2023.
They reported that Anyaegbunam Okoye, David Adzer, Jeffrey Ucheh Osang Paul and Chibuike Nwanchukwu — sued for themselves and on behalf of other residents and registered voters in the FCT as they aver that Tinubu failed to secure at least 25 percent of votes cast in the FCT.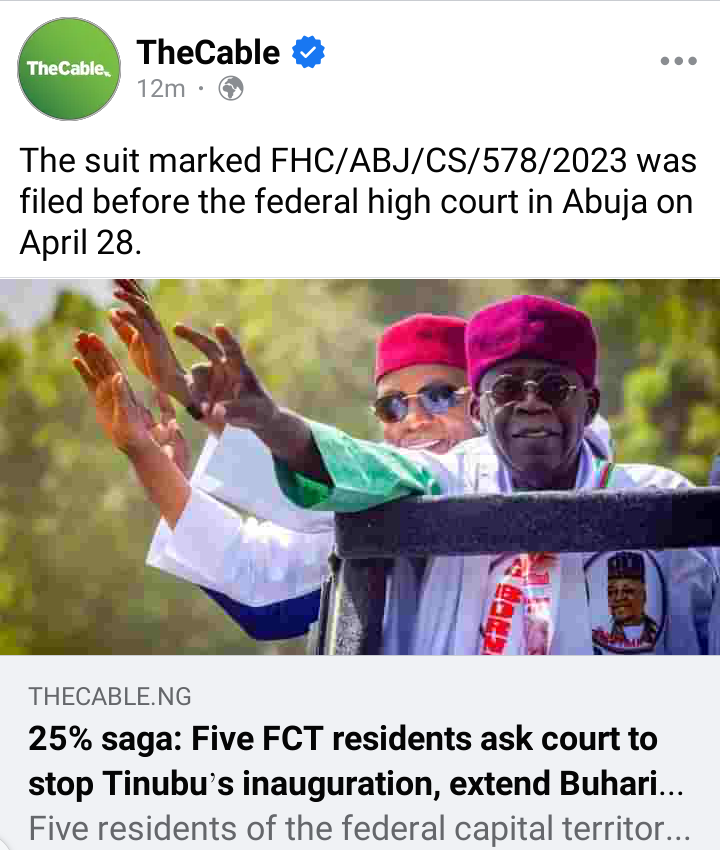 The suit marked, "FHC/ABJ/CS/578/2023 was filed before the federal high court in Abuja on April 28.
It reads, "The plaintiffs are praying for a declaration that "no candidate in the February 25th presidential election may validly be sworn in as president and commander in chief of the armed forces of the federal republic of Nigeria without such candidate having obtained 25% of the votes cast in the Federal Capital Territory, Abuja".
Immacul5045 (
)