Society has long imposed beauty standards on women, dictating how they should look, dress, and behave. From flawless skin to a perfect figure, these standards have created unrealistic expectations and put immense pressure on individuals to conform.
However, some women are challenging these norms by speaking out about the beauty standards they refuse to follow.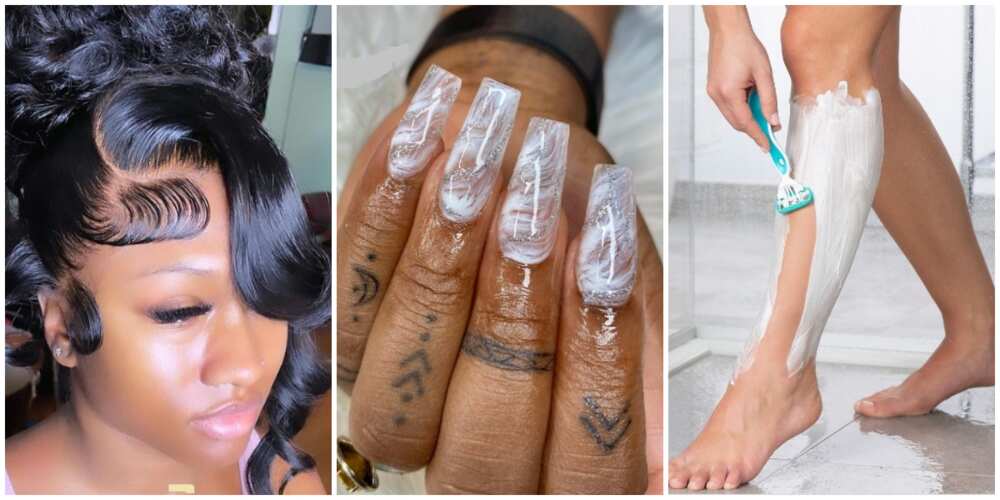 Nigerian photographer, @IamAnnyRobert put out a tweet asking about beauty standards people have never cared about.
He wrote:
"Whats one beauty standard you never cared about? I care about all of them, as I no get bar e for help me"
See tweet below:
The tweet which has since gone viral gathered many responses, many of which were from women.
In a world where beauty is often synonymous with conformity, these individuals are rejecting societal pressures to embrace self-love and individuality.
From ditching fake nails to going makeup-free, the users are proving that beauty comes in many forms and should be celebrated in all its diversity.
Check out six beauty standards many ladies picked:
1. Round/wide hips, BBL
These ladies had a lot to say about the curvy beauty standards.
@whatsit2_yu:
"Having round/wide hips. I don't see the hype over the BBL shape that's taking over. There are so many beautiful body types that deviate from that."
@nicorobinspam:
"They don't look good and everyone who sees them in person knows that it looks horrible bc they never match the rest of the body."
2. Shaving/waxing
@Oamolimo:
"Shaving. No one can convince me, even my mother tried and failed. Also make-up, never worn it and never will, i don't see the use of it at all. idc how bad my skin looks, i'm not wearing make up."
@WestEndGrls:
"You'll never be able to convince me to shave my arms."
3. Lash extensions
Some ladies have found lash extensions to be uncomfortable.
@youseeme4k:
"Lashes. I just feel like it's a very unnecessary expense."
@_vhee004:
"Lash extensions. I don't think it's worth it. Hugh maintenance, high risk of complications, high debit alert. The normal one would glue slaps better in my opinion."
@NoManIsFaithful:
"Lashes because for what? Eyes red and weepy after an install means it's some shi.t that shouldn't go on your face."
4. Lace frontal/baby hair
Some ladies are simply over lace frontals.
@justcallme_bubu:
"Edges and baby hair. It's tiring."
@heavybagofrice:
"Baby hairs that reach your eyebrows… if u have a little forehead why are u doing this. Especially in a wig just cut it more?"
@Here_Vibing_:
"Lace front wigs & we can all see the lace, we just ignore it."
5. Micro-blading
@Bamzy_tee:
"Microblading ,I think I like my brows untouched and besides that thing only looks good in pictures in my opinion."
@jaiykneepharr:
"This micro blading can never be for me."
6. Artificial nails
These ladies find artificial nails stressful.
@Dammie__m:
"I've cared about most of them at some point but the idea of artificial nails has always seemed like a hassle to me. Too much work and inconvenience."
@TheKokomma:
"Faux nails is Not my cup of tea."
@born_in_a_movie:
"Getting my nails done. Like I really don't mind having my natural nails out or just painting over them myself. Doesn't mean I'm against manicures I'd still get them done for like a special occasion or something but it's not something I'd really care or stress about."
Video of lady showing off her unique hairstyle goes viral: "This one is upcoming slay queen"
Lace frontal wigs are hot right now and it appears every baddie wants to hop on the trend. However, not everyone gets it right when it comes to this particular hairstyle trend.
A video posted by @codedblog has left social media users reacting with mixed feelings.
In the viral clip, a young lady is seen showing off what appears to be her newly installed lace frontal wig.
Source: Hotnewsdrop.com