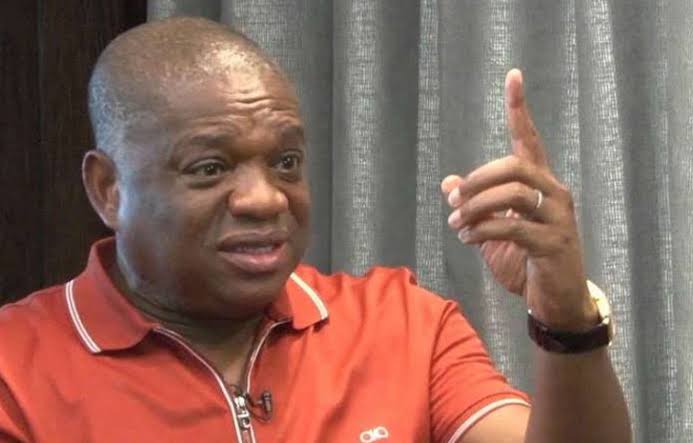 The leadership tussle for the 10th National Assembly of Nigeria (NASS) leadership has intensified as a group of senators from the ruling party, the All Progressives Congress, reject the alleged consensus zoning template of the Senate Presidency and House of Representatives Speakership.
Among the aggrieved Senators was the Former Abia State Governor and Senator-Elect, Orji Uzor-Kalu, who expressed his dissatisfaction at the zoning. He described it as undemocratic, and promised to challenge the move by the APC National Working Committee (NWC).
He insisted that if the South-East is not given a reasonable position, they would disobey the party on the floor of the Senate.
In his words, Senator Kalu said: "We will not obey the party on the floor of the Senate. You Must Cede Something Reasonable to the Southeast. Penciling people's names is undemocratic. We are going to challenge it. I am a party man. This is the first time we are saying No! This is not acceptable to us. We have 19 days to go. Better go back to the drawing board and rezone it."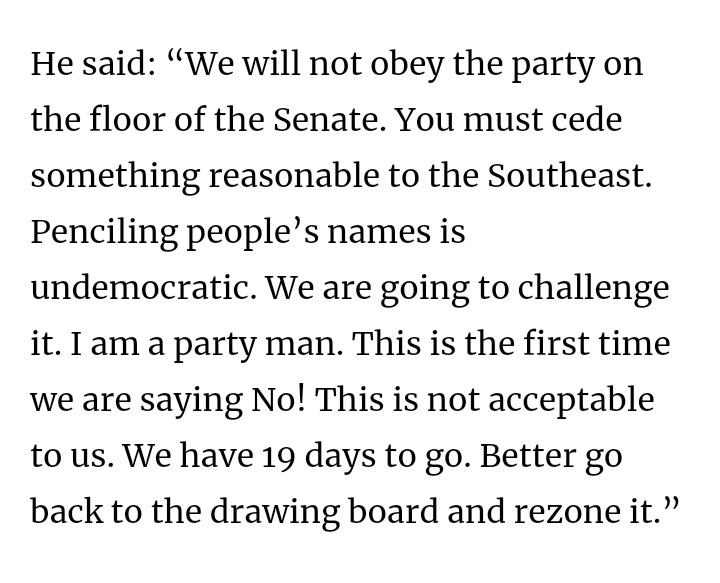 Source: The Guardian
PenGame999 (
)