The president of Russia, Vladimir Putin, has asked this Friday to take the necessary measures to stop the departure of Russian citizens from the country as soon as possible and to achieve "attractive living conditions" in the midst of increasing tension in the Russian invasion of Ukraine.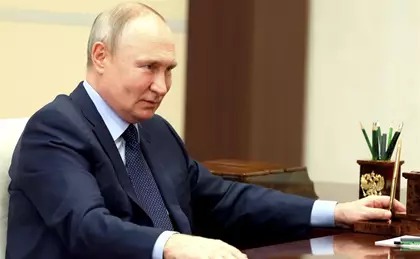 Thus, he has urged the authorities to design a state migration policy to avoid an exodus. "In 2002, under the influence of socio-economic conditions, the migratory flow of Russian citizens increased," she has asserted.
In this sense, he has pointed out that "it is necessary to take measures to increase the financial and social attractiveness of the country and preserve human capital, while reducing the migratory flow abroad."
Likewise, it has advocated "creating the necessary conditions to favor the return of residents even from areas such as Donetsk, Lugansk, Zaporizhia and Kherson", in Ukraine, who "abandoned their permanent residence during the start of the invasion."
"The Russian authorities are taking measures to organize the reception and offer the best accommodation conditions to these people," he pointed out.
Presstar20 (
)