FCT, Abuja – Hon Idris Ahmed Wase, the Deputy Speaker of the House of Representatives, declared his ambition to succeed his principal, Hon Femi Gbajabiamila, as the Speaker of the green chamber of the incoming 10th assembly.
As reported by the Nigerian Tribune, Wase declared in Abuja at a meeting featuring six other aspirants in the speakership race.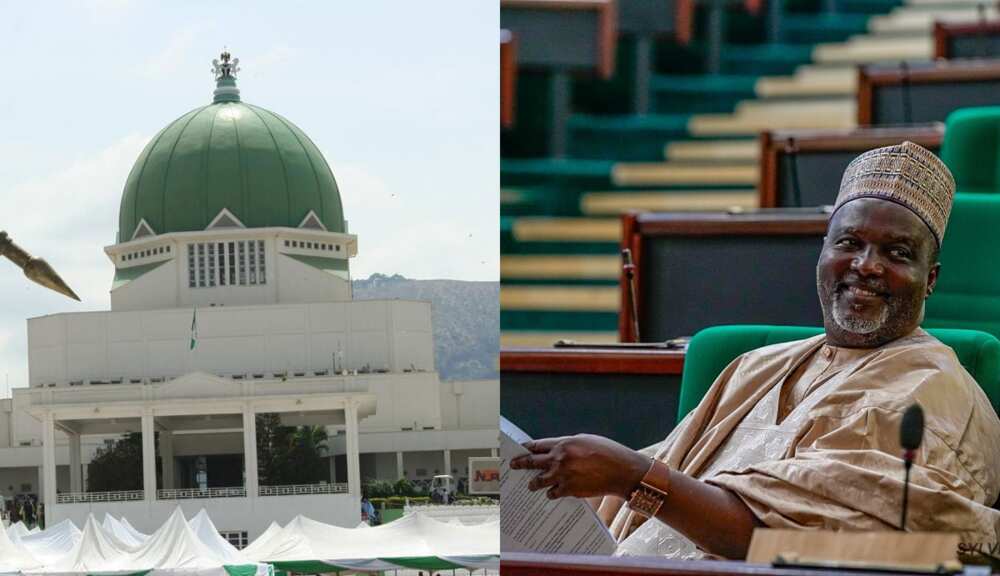 Wase's declaration is on the heels of the national leadership of the All Progressive Congress (APC) decision to adopt zoning and consensus within the ambit of the party.
Over the past few days, this decision has been kicked against by some APC lawmakers, APC chieftains and APC forums.
Meanwhile, Wase also used the opportunity to roll out his 10-point agenda if elected as the leader of the lower chamber.
These agendas include creating a solid and independent parliament, promoting fiscal discipline and economic prosperity, and implementing social welfare schemes and programs.
He further emphasised the need for an independent parliament as it will help rebrand the legislature and how the general public perceives them.
Wase makes a case for northcentral zoning
During his declaration, he also made a case for the speakership position to be zoned to the northcentral geo-political zone he hails from.
He argued that since the return of democracy in 1999, power brokers have regularly snubbed his region for the speakership seat.
He said:
"It must also be noted that it is only the North Central in the entire country that has not produced the Speaker in 24 years after the return of democracy to Nigeria in 1999."
Source: Hotnewsdrop.com