Corinne Foxx, Jamie Foxx's daughter, revealed on Instagram that her father had been out of the hospital for many weeks
The health update came after news reports stated that the Annie star's family was bracing for the worst after he was hospitalised for a stroke
Twitter users were divided, with some relieved that Jamie was doing fine and others blasting those who spread fake news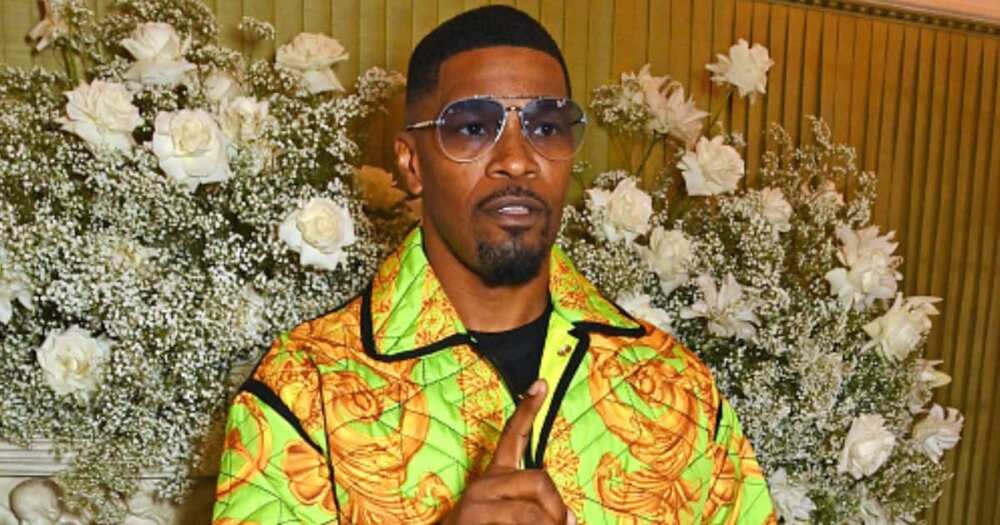 The world has breathed a sigh of relief after Jamie Foxx's daughter Corinne Foxx posted that her father is doing well.
Corinne shared a viral Instagram story slamming the media for spreading false information about her father's health status. The fed-up daughter stated:
"Update from the family: (It's) sad to see how the media runs wild. My dad has been out of the hospital for weeks, recuperating. In fact, he was playing pickleball yesterday! Thanks for everyone's prayers and support! We have an exciting work announcement coming next week too."
Why did Jamie Foxx's daughter Corinne Foxx issue the health update?
After Jamie collapsed on the set of Back In Action and was transported to a hospital in Atlanta, many speculations about his health were made.
The American actor reportedly suffered a stroke caused by high blood pressure creating blood clots in his brain. Mid-day.com said doctors revealed that if Foxx wasn't rushed to the hospital soon after collapsing, he would have died.
News sources close to the Foxx family revealed they were preparing for the worst, but Foxx's daughter has since debunked that.
Netizens blast people who lied about Jamie Foxx's health status
Senior editor at HuffPost @Phil_Lewis_ posted the news on Twitter, and everyone was furious with those who spread false information about Jamie Foxx. Other people focused on the positive side: Jamie doing well after a stroke.
@ladidaix said:
"I hate that his family had to come out and say this. I hope every "source" who has been speaking ill of his health feels ashamed."
@RedSuportedLivn shared:
"I'm thankful he's ok he's such a multi-talented man "
@TristanGHill posted:
"Thank God."
@PaapaWill replied:
"It's bewildering how some people make up completely false stories and spread them around with straight faces."
@MsTiTiTalks commented:
"I'm so glad to hear that! I wish they wouldn't have said anything when his "medical event" happened because the little info they gave only spawned more questions and the media twisted that causing more confusion and speculation."
Jamie Foxx posts on Instagram for the first time since being hospitalised, fans wish the actor well
In related stories, Hotnewsdrop.com previously reported on Foxx posting on Instagram for the first time since being hospitalised.
Foxx released his first public statement since being hospitalised.
The 55-year-old actor, known for his roles in films such as Ray and Django Unchained, took to Instagram to express his gratitude for the outpouring of support from fans.
Source: Briefly.co.za