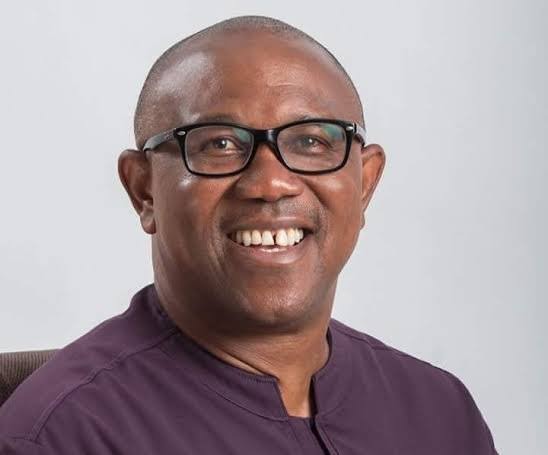 Vanguard papers reports that according to Mr. Peter Obi, the Labour Party's nominee for president, Nigeria can overcome its problems with the correct leadership.
This was mentioned by Obi on Friday at the public presentation of the book about him called "Many Voices, One Perspective" in Awka.
A "conscious, planned, and aggressive transition from the consumption to the production-based economy" is what Nigeria currently needs, according to the former governor of Anambra.
He said he was impressed a few days ago when he read about the United Arab Emirates' plans to use contemporary technologies to harvest the first crop of wheat produced entirely in a desert environment.
Recent reports from the World Food Programme (WEP) of the United Nations, according to Obi, indicate that this year would see a major increase in hunger in Nigeria, particularly in Borno, Yobe, and Adamawa.
He said that Nigeria, which had great potential for food production but regretted that the leadership had not been able to tap into it, should not be the subject of such a report.
The combined area of Borno (70.9 sq km), Yobe (45.5 sq km), and Adamawa (36.5 sq km), which totals 152.9 sq km, is far larger than Israel's 22.1 sq km, despite the fact that Israel feeds itself and exports extra to the rest of the world.
He promised that with the correct leadership, Nigeria would succeed as well.
Obi noted that he will become Nigeria's president in due course and expressed faith in the country's judicial system.
He thanked his fans for their faith in him and urged them to regard their expressions of regret to the elders as a sign of the African culture of respecting fathers and elders even when they were in error.
"I am fully dedicated to our voyage to New Nigeria; I am not in transit to anywhere. No matter how long it takes, I'm devoted to the fight for a better country, Obi added.
Igwe Alfred Achebe, the Obi of Onitsha, referred to Obi as "Man of the Destiny" in his speech.
The Royal Father of the time, Achebe, claimed that one of the qualities that set Obi apart from other politicians was his commitment to upholding the truth and the law.
He praised Obi for constantly choosing the course of honesty, integrity, and openness.
A great and influential life was also mentioned by Sen. Victor Umeh, the senator-elect for the Anambra Central Senatorial District.
Obi was described as a man of many parts by Prof. Chinyere Stella Okunna, a doyen of mass communication and the book's senior editor.
Okunna commended Nigerians for their support of Obi and stated that the book's public presentation was yet another means to back Obi's political ascent to the presidency.
The occasion was attended by 25 traditional rulers in addition to a large number of visitors, including Igwe Innocent Obodoakor, the traditional ruler of Obi's homeland of Agulu.
Sirax (
)