The Ohanaeze socio-cultural group has cautioned all Igbo and stakeholders in the Southeast to be careful of their utterances against the president-elect, Bola Ahmed Tinubu before they portray the Ndigbos against him. The secretary of the sociocultural group declared their support and acceptance of the president-elect despite the court case being filed by the Labour Party presidential candidate, Peter Obi, and some other parties. They also urged the LP to accept the outcome of the presidential election in good fate.
Speaking through a statement made by the Ohanaeze's Secretary-General, Okechukwu Isiguzoro, the group reacted to the call against the President-elect by an Igbo group recognized as Igbo Patriotic Forum and Elders Forum. It was said that the group asked the Federal government not to inaugurate Tinubu as president until the tribunal decides the winner of the 2023 presidential election. Reacting to the statement, Isiguzoro condemned the call of the group urging everyone to support the president-elect until the court says order-wise. Saying that after due consultations with Southeast governors, Igbo elders, Ime-Obi, and the general assembly in Enugu they have decided to accept Tinubu as the president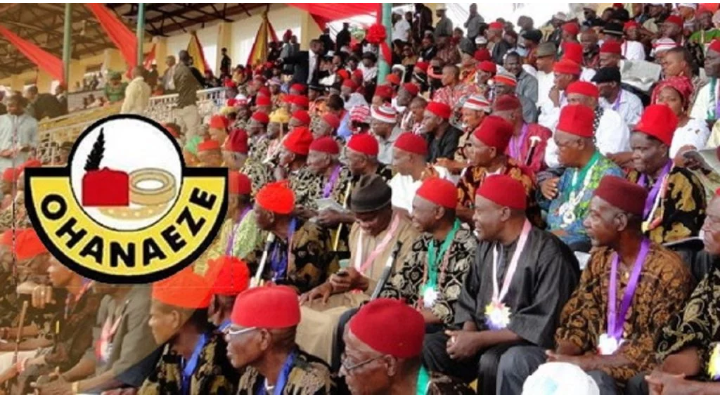 He added that Peter Obi is the future but nobody should use this to create enmity between the Igbos and Yorubas, nor they should pick up a fight they can't finish against Tinubu. Revealing that they will choose to attend his inauguration and not pick up a fight because it will be the Igbo traders across the country that will bear the brunt of the result.
"Peter Obi is the candidate of the future, nobody should use this election to create enmity because Igbos and Yorubas, nobody should pick up a fight they can't finish against Tinubu. Igbo traders across the country would fill the heat of the proclamation of some so-called elders"
Source: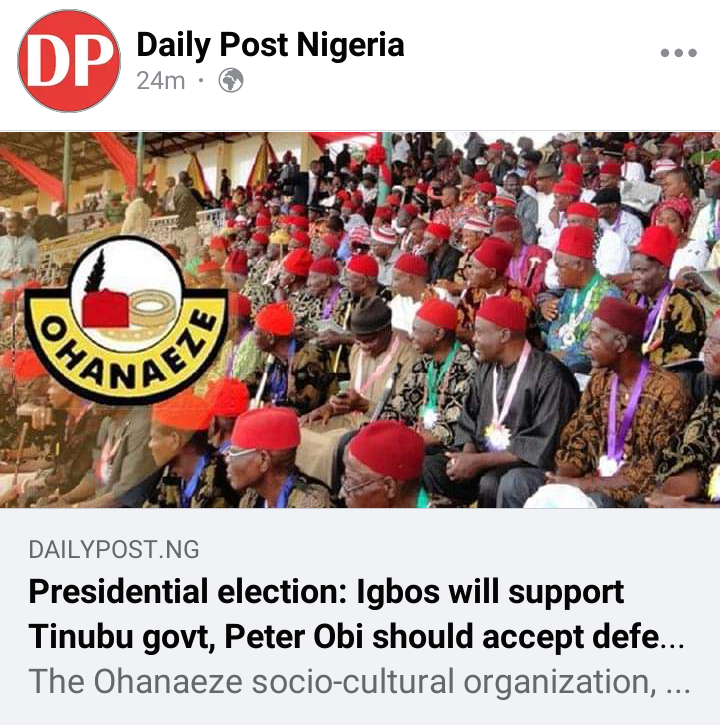 Prayer-updates (
)