The vice president-elect, Kashim Shettima has said that his principal, Asiwaju Bola Tinubu, wants the Senate President to be a Christian from the South-South.
According to Daily Post reports, Shettima, said "That will validate the negative narrative of Islamization of Nigeria".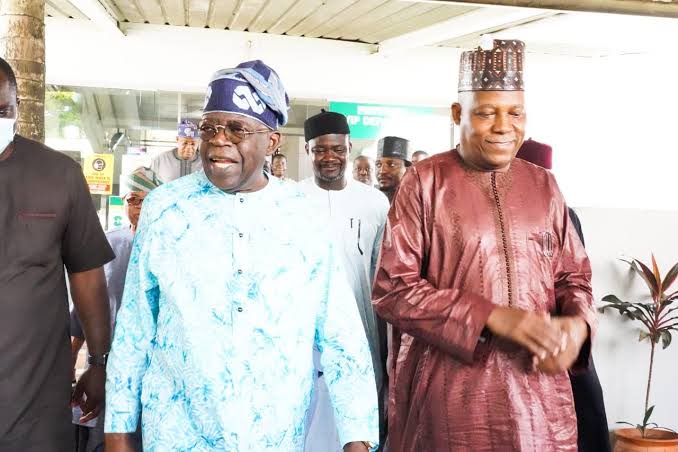 Speaking on Friday, May 12, when he met with the APC speaker and deputy speaker designate in the persons of Hon. Tajudeen Abbas from Kaduna State (North West) and Benjamin Kalu from Abia State (South East), Shettima said:
"What we are trying to avoid is a situation whereby the number one citizen, number two citizen, the number three citizen, the number four citizen, the number four citizen are all of the same faith.
"That will validate the negative narrative of Islamization of Nigeria.
"That is why my principal, a fair minded individual, Asiwaju Bola Ahmed Tinubu insists the number three citizen must come from the South/south (Christian). The stability of the nation is more important than any other consideration. We are talking about inclusivity,".
Shettima's comments come amid growing protests over the nomination of preferred choices of the ruling All Progressives Congress (APC) as the presiding officers of the incoming 10th National Assembly.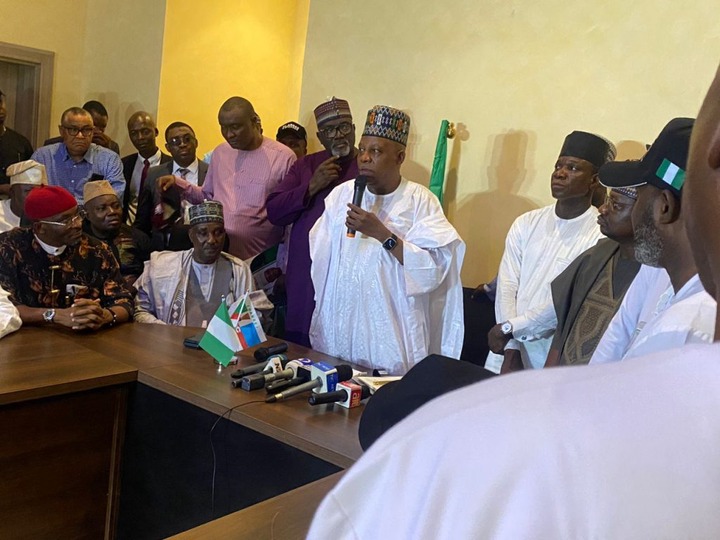 This is just as the APC and the president-elect, have come under attack over the proposed zoning arrangement for the leadership of the National Assembly.
Tinubu reportedly backed Godswill Akpabio (South-south) and Barau Jibrin (North-west) for the senate president and deputy respectively.
However, northern Senators from Northern Nigeria have rejected the purported zoning of the office of the Senate President to the South, stating that they will produce the next Senate President.
It was gathered that over 39 out of the 58 Senators elected across the various political parties in Northern Nigeria, met on Sunday night and resolved that their region must produce the Senate President in the 10th National Assembly.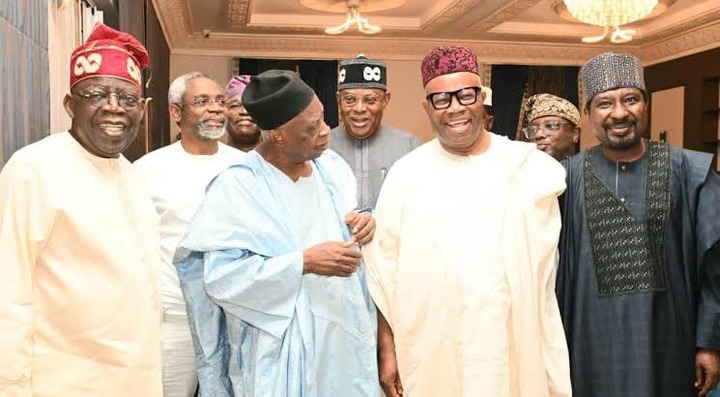 A ranking senator from the North West who revealed their meeting, said the senators-elect maintained that the North deserved the number three position in the country because the region delivered the highest number of votes for the president-elect, Asiwaju Bola Tinubu in the February 25 presidential election.
The lawmaker said his colleagues also agreed to hold an expanded meeting that would involve all the 58 elected senators from the three geopolitical zones of Nigeria in the second week of May.
The elected federal lawmaker said they would engage their counterparts from the Southern part of the country on the need to support their aspiration.
The lawmaker added that they had delegated two of their ranking members to meet with the president-elect, Asiwaju Bola Tinubu, to relay their resolutions to him.
He said another meeting which would be a continuous one, had been rescheduled for Sunday.
Yidiat90 (
)