I Must Be Nigeria's President, Says Peter Obi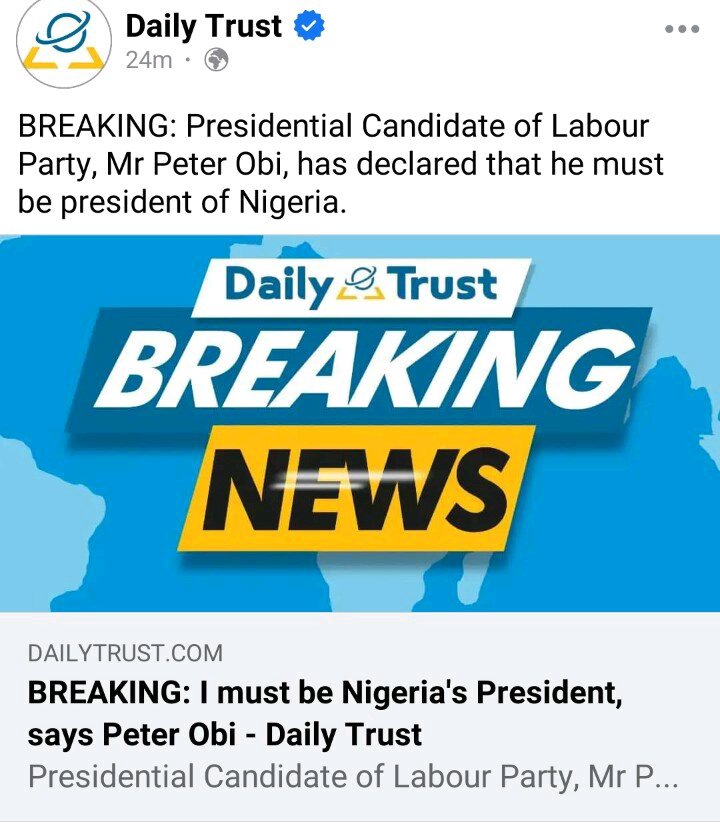 Photo Credit: Daily Trust
Presidential Candidate of Labour Party, Mr Peter Obi, has declared that he must be president of Nigeria.
Obi, who came third in the 2023 presidential election, said this at the presentation of a book entitled: "Peter Obi: Many voices, one Perspectives", in Awka, Anambra State capital, on Friday.
The book presentation was designed to raise fund to enable Mr Peter Obi pursue his ongoing election court case.
"Anyone who thinks I'm on transit is wasting his time. Let me tell you, I must be the president of this country. I'm sure of that. If it is not today, it must be tomorrow."
"Other people who want to be, should come and tell us what they want to do, and how to do it. This is my country, I don't have dual citizenship. If anyone thinks I am going to run away from Nigeria, they are lying.
"I have three engagements in Anambra and Lagos today. I will be speaking in Lagos tonight. We will not leave Nigeria. I am not in a hurry to become the president, but I know it must happen.
"For three years I was in court in Anambra to reclaim my governorship, just to challenge the process. Many people tried to discourage me, but I said even if the entire four years tenure elapsed for us to prove a point and correct the process, I will be fulfilled.
"I was in an event yesterday in Abuja, and it was World Food Organisation. I listened to report that stated that Nigeria will face intense hunger in years to come.
"It is Nigeria that will face hunger, not Peter Obi. The report listed Borno, Adamawa and Yobe as the states that will be worse hit, but those three states put together are five times larger in land mass of Israel, yet Egypt exports food, but Nigeria cannot feed itself.
Peter Obi:What Nigeria Needs Now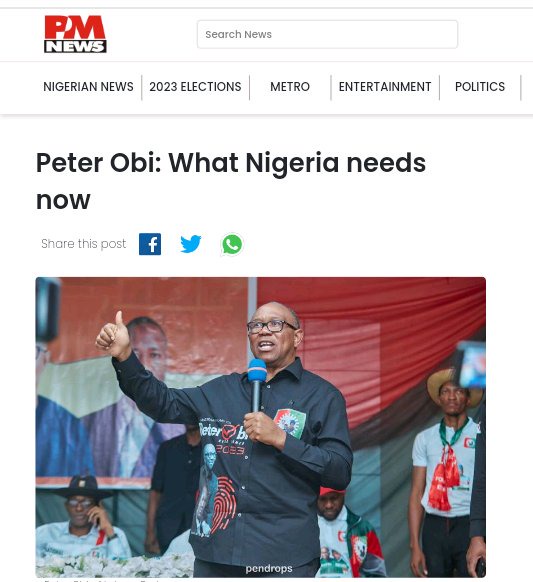 Photo Credit: PM
Mr Peter Obi, the candidate of the Labour Party in the February 25 presidential election has reiterated his belief that what Nigeria needs at the moment is "conscious, planned and aggressive transition from consumption to production-based economy.
Obi, who came third in the president election won by Bola Tinubu, the candidate of the ruling All Progressives Congress, APC during the public presentation of a compendium in his honour in Awka, the capital of Anambra State on Friday.
Obi said said at the presentation of the compendium on him entitled: "Many Voices, One Perspective" that the many challenges in Nigeria will become things of the past with the right leadership.
He cited example of of the story of how the United Arab Emirates planned to harvest their first set of wheat grown in a purely desert setting through the aid of modern technology to back up his assertion.
On the contrary, the former Anambra governor noted that recent reports from the United Nations World Food Programme(WEP), indicated that Borno, Yobe and Adamawa states in Nigeria would be seriously affected by hunger this year, a situation he described as disheartening.
According to him, there should not be such prediction about Nigeria given the enormous potential the country has in food production.
Ondo Monarch Bags 10 Years Imprisonment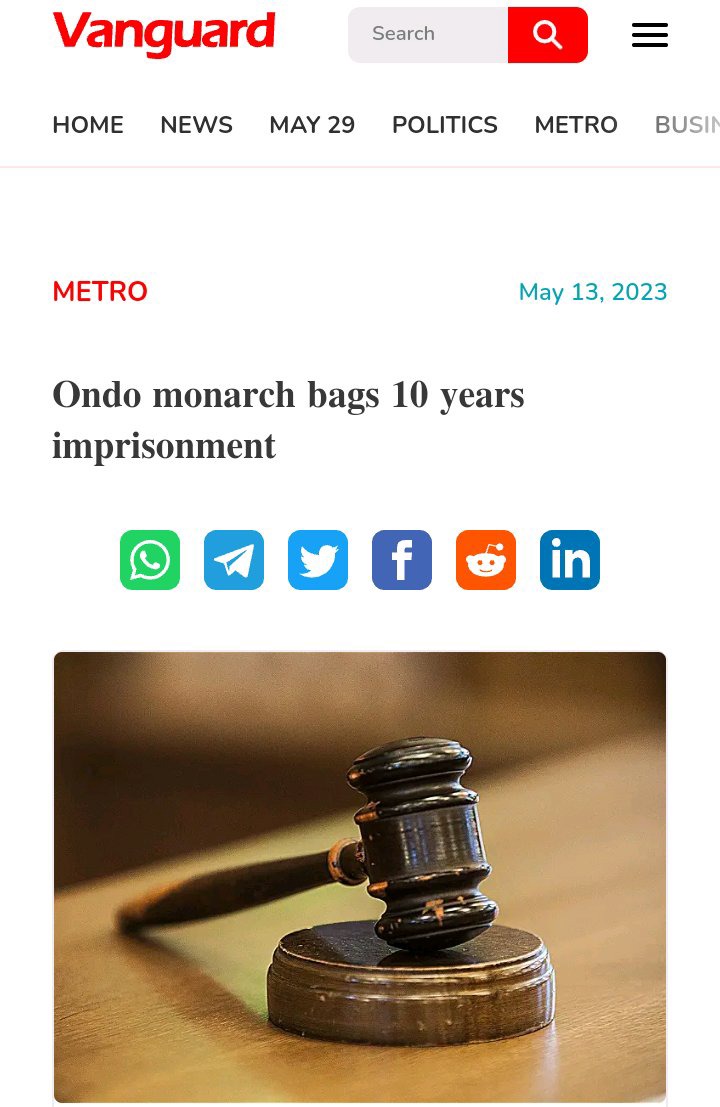 Photo Credit: Vanguard
An Osi Magistrate Court, in Akure North council area of Ondo state, has sentenced a monarch, the Ajagun Ode of Ode community, Oba Adewale Sunday Boboye, to 10 years imprisonment for unlawfully demolishing palm trees and food crops. Oba Boboye was earlier charged with malicious damage.
The trial Magistrate, Mrs Bukola Ojo, sentenced the convict to 10 years after founding him guilty of the charges preferred against him.
Police Prosecutor, Sergeant Ajiboye Babatunde, said the convict, and others at large "on September 20, 2022, at about 3:00 pm at the 'Pastorate and laity of The Apostolic Church Nigeria, along Ado Ekiti Road Igoba, Akure North conspired to commit Felony to wit: malicious damage.
Babatunde equally alleged that the convict unlawfully demolished the perimeter fence of the pastorate and laity of the Church, valued at about one million naira, demolished the Palm trees and food crops valued at about five million and also demolished the signpost of the church.
I'm Sorry We Admitted Charlatans, Dubious People Into Labour Party – Abure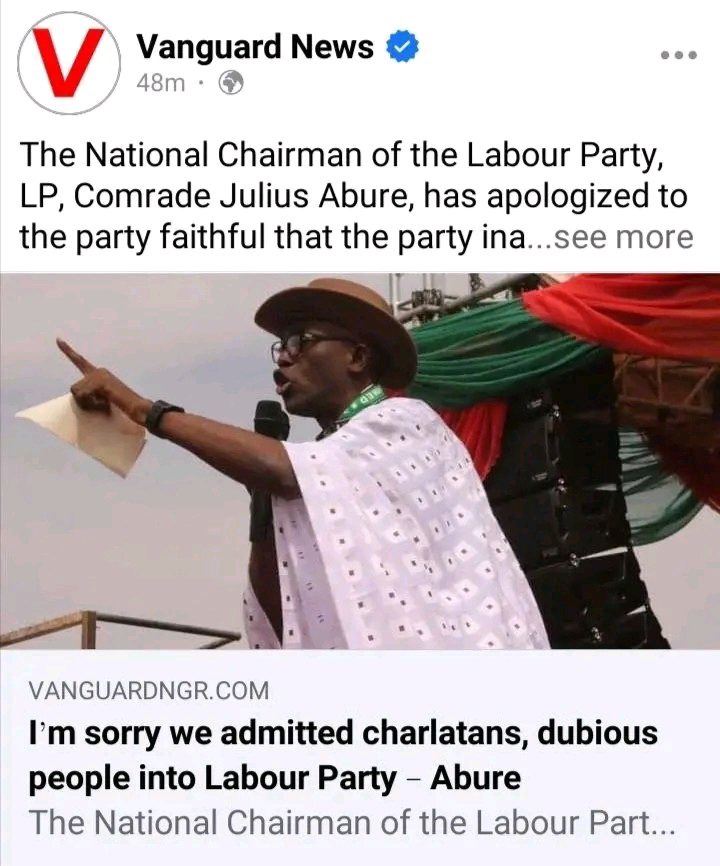 Photo Credit: Vanguard
The National Chairman of the Labour Party, LP, Comrade Julius Abure, has apologized to the party faithful that the party inadvertently admitted those he referred to as charlatans and dubious persons into its fold in the hurry to grow its membership. Abure tendered the apology while receiving a group of party supporters and civil society groups at the party's National Secretariat, in Abuja, on Friday. He expressed sadness that this set of people were the ones who have placed themselves in the service of enemies of the party to cause chaos. 
Abure said, "The party was small and because we want to have numbers, we accommodated all forms of charlatans and dubious people into the party. These are people who didn't offer anything to the party. Apapa scored zero in Oyo state in the Presidential election. Arabambi who is claiming to be the Publicity Secretary scored zero in Ogun state in the presidential election. They even supported other candidates from other parties. In Edo, I scored 79 per cent of the votes in the presidential election. I ensured that APC and PDP did not get 25 per cent in that election."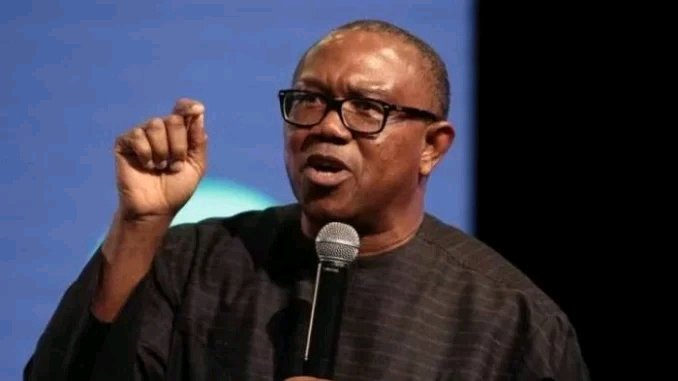 Photo Credit || Google
Macrrio (
)