Popular Yoruba film actor, Murphy Afolabi, passed away on Sunday, May 14 after a tragic bathroom fall
The actor who hailed from Osun state is slated to be buried on May 15 in his hometown of Osogbo
Several actors from the Yoruba film industry have taken to social media to mourn his shocking death
Barely a few hours after the tragic news of the death of Murphy Afolabi broke out, details about his burial have surfaced online.
According to blogger, @emiraltyafrica, the actor will be buried in his hometown of Osogbo on May 15, 2023.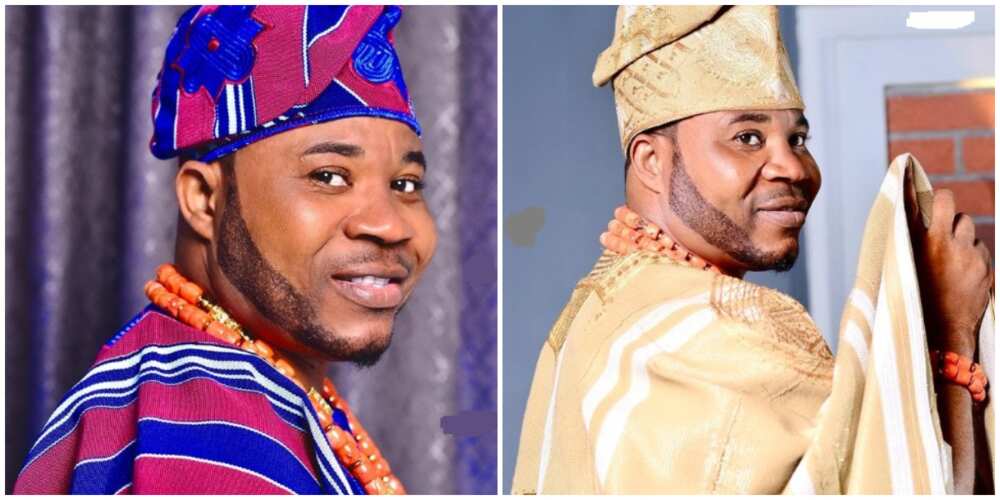 According to the report, the decision was made after an agreement was reached by his son, family members and some Nollywood stakeholders who were present.
Until his death, Afolabi was a traditionalist, described as 'force' in Osogbo.
See post below:
The Yoruba movie star is said to have fallen in his bathroom and hit his head on the floor leading to his death.
Afolabi who celebrated his birthday barely a week ago on Friday, May 5, was one of the popular stars to have emerged from the Yoruba film industry.
Murphy Afolabi: Odunlade, Saidi Balogun, others react to tragic death of Yoruba film actor
The death of Murphy Afolabi has sent shockwaves across the internet in the Nigerian community.
Following the news reaching the internet, several stars including Odunlade Adekola, have taken to social media to react to the sad news.
The popular actor shared a photo of pitch black darkness as he reacted to the tragic news. Only a few days ago, Odunlade was one of those who celebrated Murphy on his birthday.
Saint Obi: Reports of tragic death of Nollywood actor after prolonged illness leaves Nigerians in shock
Reports of the tragic passing of one of Nollywood's veteran stars, Saint Obi, has left social media users in shock.
The actor, 57, reportedly passed away after a prolonged illness. Reports claim that the movie star died since Sunday, May 6, in the home of one of his siblings.
Born on November 16, 1965, Saint Obi made significant contributions to the Nigerian film industry, after shooting into the limelight in the year 1996.
Having played memorable characters in numerous hit movies such as Candle Light, Sakobi, Executive Crime and Last Party, Obi was regarded as one of Nollywood's finest.
Source: Hotnewsdrop.com