During a recent interview on Arise TV, Professor Chris Nwaokobia, a member of the Obi/Datti presidential campaign council, made a statement about his rights as a resident of the Federal Capital Territory. He asserted that he has the legal right to demand that the individual who will govern over him in the state must secure at least 24% of the votes in the state during the presidential election.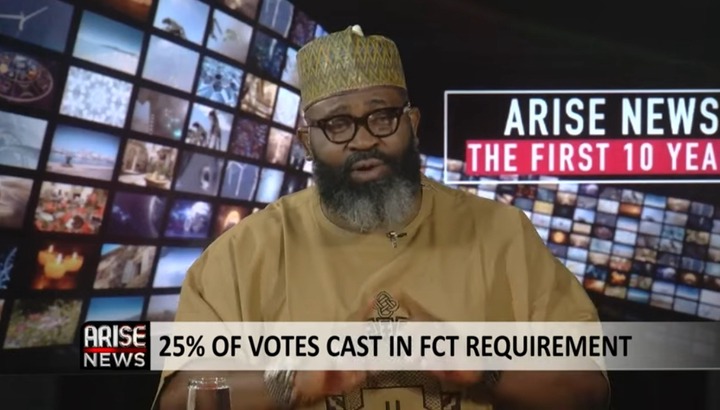 Source: Arise TV
As a registered voter in Abuja, specifically in the Wuse zone 6 polling unit, Nwaokobia explained that he has the right, according to the constitution, to demand that the person who will be in charge of his governance in Abuja must have secured a minimum of 25% of the votes in the state.
Nwaokobia's statement highlights the importance of citizens understanding their rights under the law, particularly as it relates to their electoral rights and the governance of their respective states. It also serves as a reminder to politicians and leaders that they must meet the constitutional requirements for assuming positions of power.
Quoting the exact statement released by Professor Chris Nwaokobia, he said, "The president-elect, Bola Tinubu did not meet the requirements of the constitution, and INEC declared him the winner." "As I talk to you, we know that the learned judges who superintend at the different layers of the court will do the right thing."
Over to my esteemed readers, I know you will have something to say about Professor Chris Nwaokobia's statement? Please make an effort to share with your friends and write down your thoughts in the comment section below.
Victormiles2005 (
)