Arrest Obi Or Anyone That Calls For Interim Govt—Apapa
The factional leader of the Labour Party, Lamidi Apapa, has called for the arrest of anyone who agitates for an interim government in Nigeria, including Peter Obi, the party's candidate in the 2023 presidential election.
This was disclosed in a statement issued by the National Publicity Secretary of the party's faction, Abayomi Arabambi, on Saturday.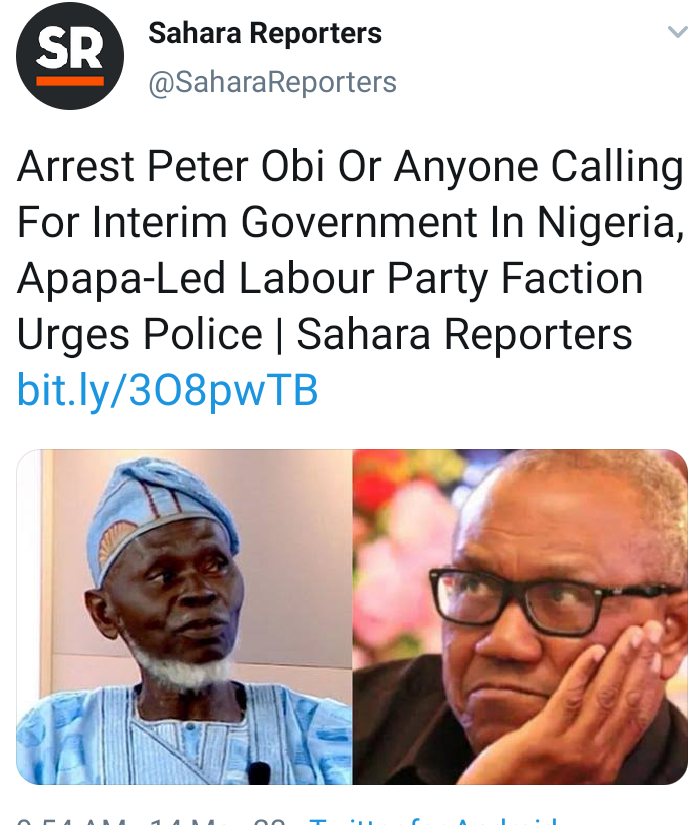 Source: Sahara Reporters
Some supporters of Obi, popularly called 'Obidients' have been calling for the suspension of the inauguration of Bola Tinubu as Nigeria's president on May 29, 2023, pending the determination of the electoral petitions filed by the Labour Party and the Peoples Democratic Party to challenge Tinubu's victory.
Akpabio Choice, Will Of God—Group
Ahead of the June 13 inauguration of the 10th Senate, the South-South Youth Alliance on Sunday said those against the choice of Godswill Akpabio as Senate President are against the "will of God" for Nigeria.
The PUNCH had earlier reported how 13 lawmakers within the ruling All Progressives Congress indicated an interest in the position of the top job.
Source: Punch paper
The APC however. In its zoning formula which was made public recently zoned the position of Senate Presidency to the South-South and had gone ahead to cede the position to Akpabio.
The zoning, which favoured Akpabio led to complaints from other aggrieved aspirants within the APC.
But the youth group in a statement issued in Abuja described Akpabio as a "democrat" who is qualified for the position of the top senate job.
'IDAN breaks records', Tinubu roots for Hilda Baci to surpass 'longest cooking time'
President-elect, Bola Tinubu, has thrown his weight behind chef Hilda Baci as she attempts to break the Guinness World Record for the 'longest cooking time'.
In a quest to achieve the record, the 27-year-old on Thursday began a four-day 'cook-a-thon' at Amore Gardens, Lekki, Lagos State.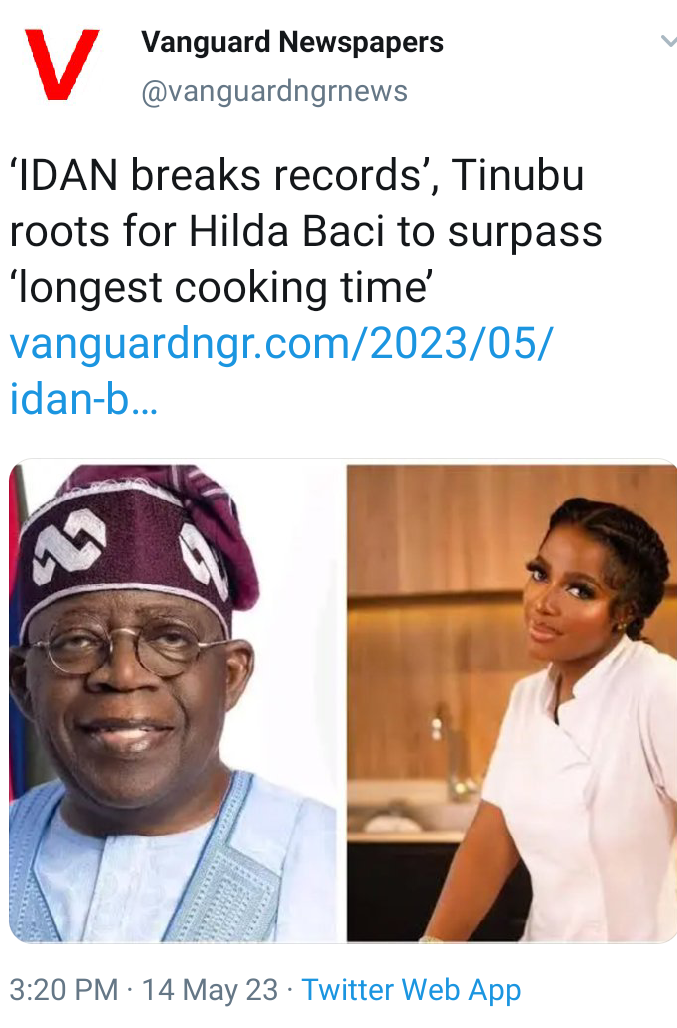 Source: Vanguard paper
Taking to her Instagram live video on Sunday, Tinubu commented, "IDAN doesn't break, she breaks records. We're rooting for you, Hilda." as a show of support for the chef.
The screenshot of the Instagram Live was shared on Tinubu's Instagram story on Sunday.
PSC commends IGP over order to arrest Seun Kuti
The Police Service Commission (PSC) on Sunday commended the Inspector-General of Police, Mr Usman Baba, for ordering the arrest of Seun Kuti for attacking a police officer on duty.
In a video that has gone viral, the Afrobeat musician, wearing a red shirt atop a white pair of trousers, was seen slapping a policeman standing by a police van.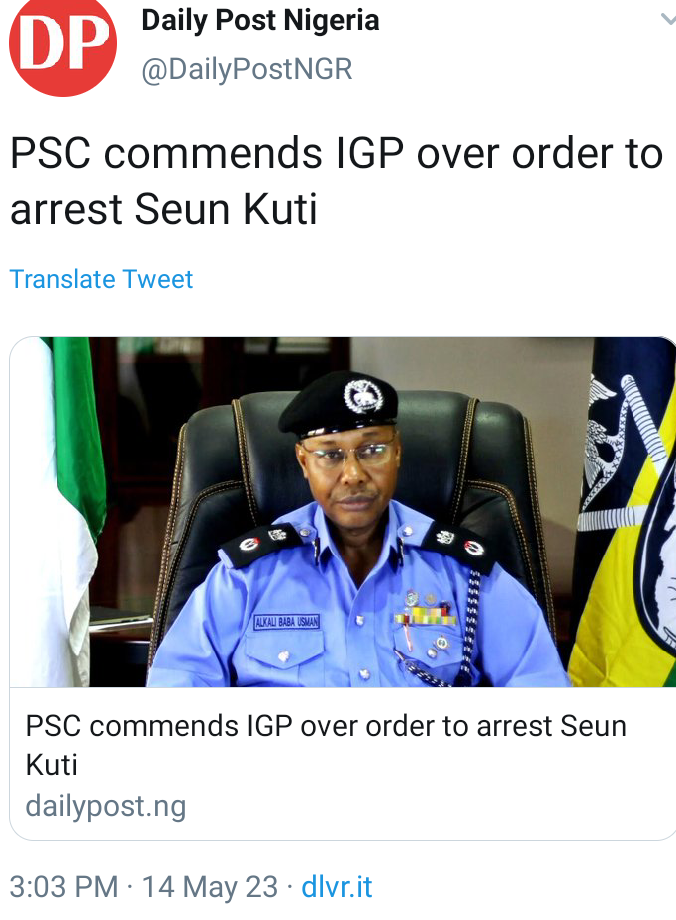 Source: Daily Post
While slapping the policeman, he repeatedly asked him: "You dey mad? (are you insane?)."
Chairman of the PSC, Dr Solomon Arase, said in a statement that no matter the offence, nobody, including Kuti, had the right to assault a policeman on official duty.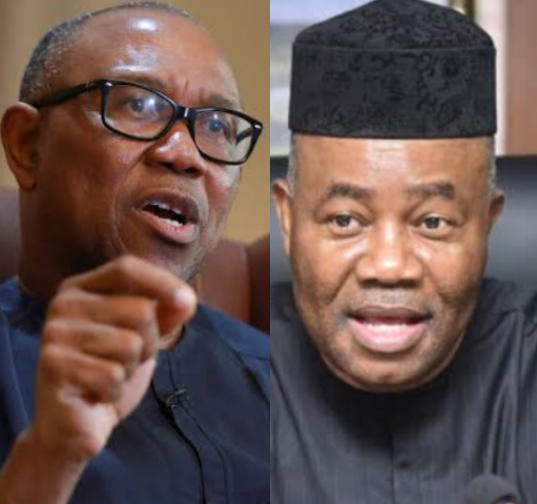 Photos Credits: Google
WaterGo (
)