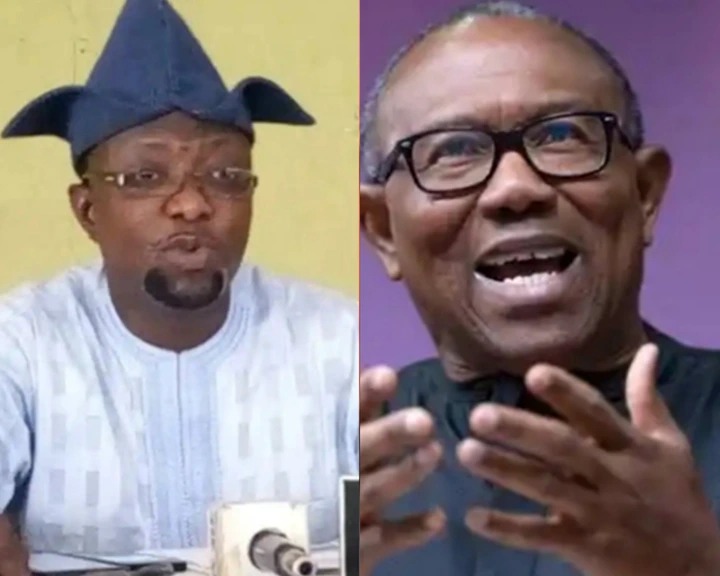 According to Punch, Labor Party faction secretary for public relations, comrade Abayomi Arabambi, has called on the inspector general of police to arrest the party's presidential candidate, Peter Obi, or anyone calling for an interim government.
Arabambi, who distanced the party's faction from such calls, said President-elect Asiwaju Bola Ahmed Tinubu must be sworn in as president on May 29.
However, Arabambi said that no one called for an interim governor before Peter Obi was sworn in as governor of Anambra state, although Andy Uba had petitioned against that election.
He also reminded Obi that when the Federal Electoral Commission proclaimed Shehu Shagari president in 1979, Chief Obafemi Awolowo obeyed the law and did not call for an interim government.
He said: This call is unacceptable to the Labor Party and I would also like them to know that our constitution is not at odds with that of the PDP, where he is from, or the APGA, where their sole governor is the leader of the party is in Nigeria. Labor.
The party constitution is very clear, the national leader is the leader of the party, they didn't appoint an elected executive of our party to be a leader and that's kept in our constitution.
So most of them don't know anything about the constitution of the Labor Party.
They thought the Labor Party was like the PDP where they come from.
For him or anyone who calls for an interim administration, we call on the inspector general of police to arrest them all because no one is above the law.
You cannot take Nigeria to war and say you want to rule this country.
We Labor Party, clearly says NO from Peter Obi that Asiwaju Bola Ahmed Tinubu should not be sworn in.
Johnwilbow (
)