The former deputy national chairman of the Peoples Democratic Party (PDP), Chief Bode George, has confirmed that he was approached by disciples of the president-elect, Bola Ahmed Tinubu.
He agreed to the meeting because 94-year-old Retired Justice Isola Olorunmibe facilitated it. The PDP chieftain said there was no way he could decline such a request from an elderly like Olorunmibe.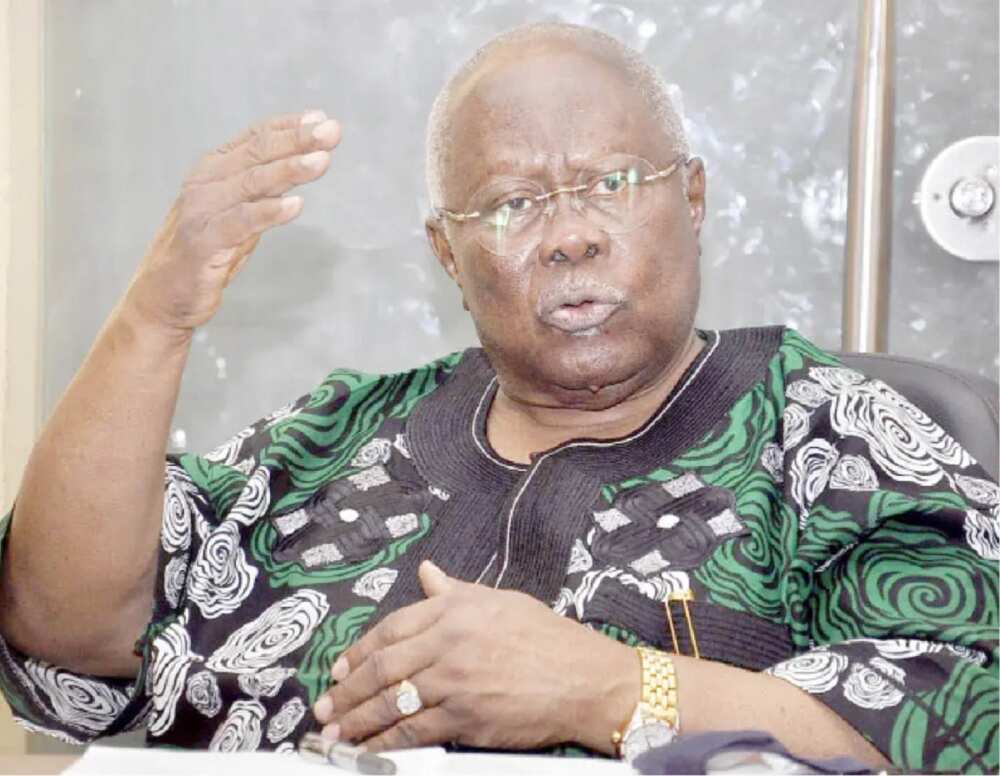 As reported by Punch, he said:
"They were led by Papa Olorunmibe, a 94-year-old man. In Yoruba land, such a man cannot say he wants to come to my house and I will say no. It's not done in my culture. There were other elders from the PDP."
While speaking on the purpose of the meeting, he confirmed that Tinubu's delegates came to apologise over past issues and appealed to him to support the president-elect.
He disclosed that the delegates requested that he visit the president-elect, an offer he immediately declined.
Chief George said:
"First of all, they came to apologise for whatever they had done in the past, and I said I have moved on and have nothing against his person. We may disagree on policies but we must not be disagreeable.
Secondly, they wanted me to pay him a courtesy call. I was like, what are you talking about? I am the man representing South-West in the national confines of our party and I'm a life BoT member.
He revealed that there was no way he could accept the offer while also noting that his party (PDP) is still in a legal battle with the president-elect at the presidential election petition tribunal.
Source: Hotnewsdrop.com