A former candidate for the position of Speaker, Benjamin Kalu, has warned that the ruling All Progressives Congress (APC) runs the risk of worsening disaffection among South East residents if the region is denied the chance to produce principal officers in the 10th assembly. This warning comes as Nigerians eagerly await the composition of the 10th National Assembly and the appearance of its principal officers.
When the APC National Working Committee zoned important National Assembly offices to various geopolitical zones last week, Kalu, who is from Abia State and represents the Bende Federal Constituency, was recommended for the position of Deputy Speaker.
However, some of the candidates running for the positions of Speaker and Deputy Speaker, as well as the Senate and Deputy Senate, rejected the zoning plan and the endorsements made public by the NWC.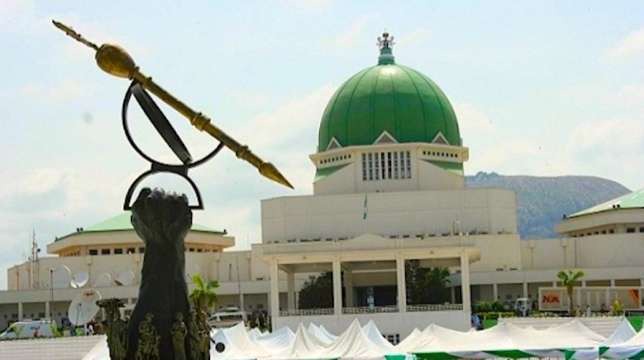 Speaking on Sunday night' s episode of Channels TV' s Sunday Politics program, Kalu emphasized that, in accordance with the principles of equity, fairness, and inclusivity, the South East deserves equal opportunities for its representatives to hold principal officer positions, whether they be Speaker, Deputy Speaker, Senate President, or Deputy Senate President.
According to him, the party' s electoral prospects and commitment to inclusivity and national unity will both be tested by how it responds to the justifiable ambitions of the South- East area.
The strongest argument in this case is how to create a diversity sensitive leadership, nation- building effort that will incorporate all the beautiful efforts of all the diverse parts of the country coming together to work for what we peach. " When you talk about nation building you forget about sentiments, you forget about emotions, and you look at the strongest argument, " says the speaker. By harmony, peace, and advancement.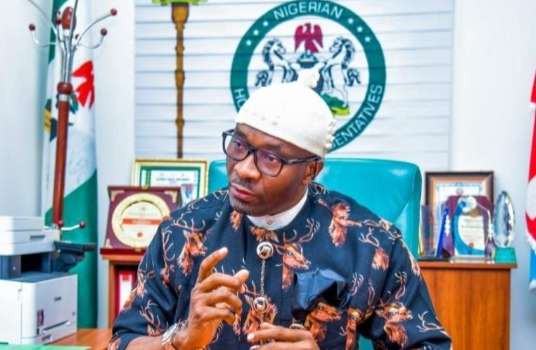 You might remember that for the previous four years, none of the presiding officers were from the South- East, which had an effect on this election among other things. I can promise you that neglecting the entire South- East region once more a region in such a delicate position and then engaging in conflict once more in 2027 represents a significant risk for any great planner.
The South- East will produce a better harvest than it did in the past, according to Kalu, if you start making plans and adopting this culture of inclusiveness right away.
source: Reuben Abati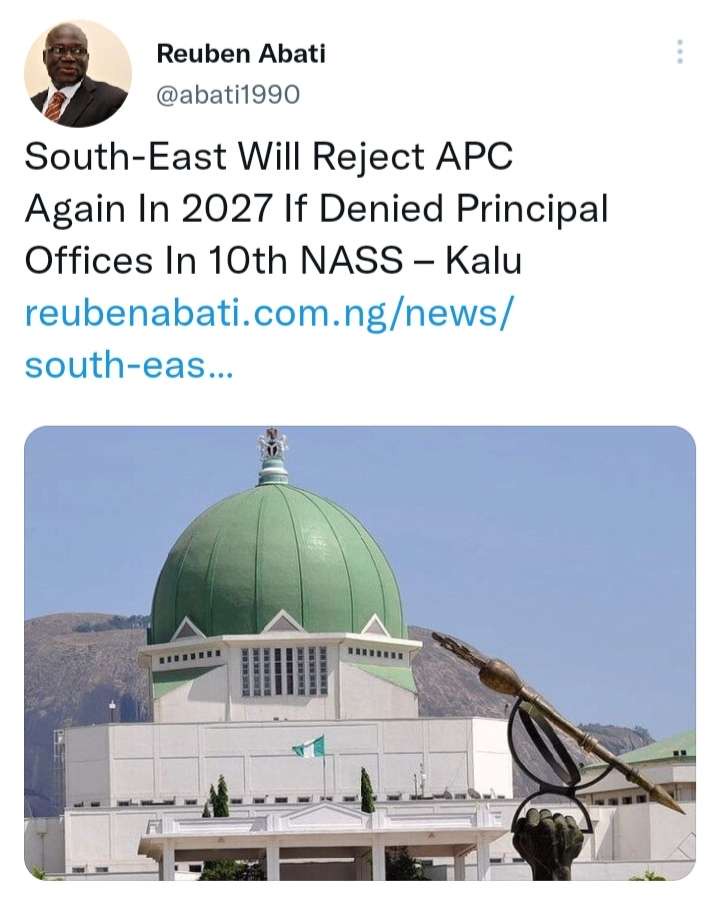 Onyesblog (
)