Taraba, Jalingo – Governor Darius Ishaku of Taraba state has finally reacted to allegations that he approved a state fund of N2 billion naira to buy himself, his deputy and their wives luxurious vehicles despite their tenure coming to a close.
The governor, a member of the Peoples Democratic Party (PDP), responded to this allegation through his special adviser Bala Dan-Abu, on Sunday, May 14.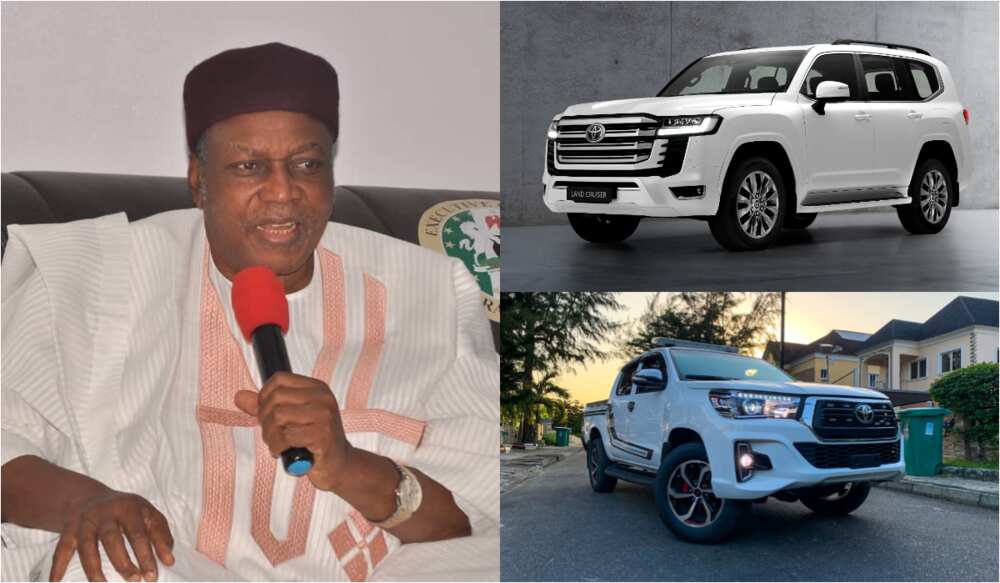 According to Punch, Dan-Abu revealed that the reports were false and fabricated write-ups.
He said:
"We don't want the traditional media to give credence to it.
"There is nothing to it. The story is just the imagination of the social media writers."
Opposition party critique Gov Ishaku over N2bn approval of exotic cars
Reacting to this development, the opposition Action Alliance Party (AA) chairman, Moses Kugba, said such approval does not reflect the current realities in the state where the government is still owing a backlog of pensions and pensions gratuities.
He said:
"The governor is entitled to official vehicles but the timing is wrong. The governor has some uncompleted projects and we expect him to complete some of these projects and not remove such a huge amount of money to buy cars."
Similarly, residents of Jalingo, the state capital, were not pleased upon hearing that the governor had approved a vast sum of money for his official cars.
Tanko Uba, a resident in the state capital, said:
"I want to advise Governor Ishaku to rescind his approval of the project because the state needs such funds for better developmental activities.
"We are in a serious economic crisis as a state, the debt profile of the state is huge, salaries and pension are not paid, yet the governor (allegedly) approved such an amount of money for himself days before leaving office?
"The state cannot afford that for now. Governor Ishaku should not be self-centred. With the current situation of things, it's greed that made the governor to (allegedly) approve such an amount of money for himself, his deputy, and their wives."
May 29: 18 Days To Handover, PDP Governor Approves N2bn for Purchase of Vehicles for Himself and Deputy
Hotnewsdrop.com reported that with less than few days to the inauguration of a new government, a controversial situation has ensued in Taraba state.
Governor Darius Ishaku has reportedly approved the sum of N2 billion to purchase exotic cars for himself, his deputy and their wives.
According to reports, Governor Ishaku and his wife will receive cars worth N1.3 billion, while the deputy and his wife will receive cars worth N750 million.
Source: Hotnewsdrop.com