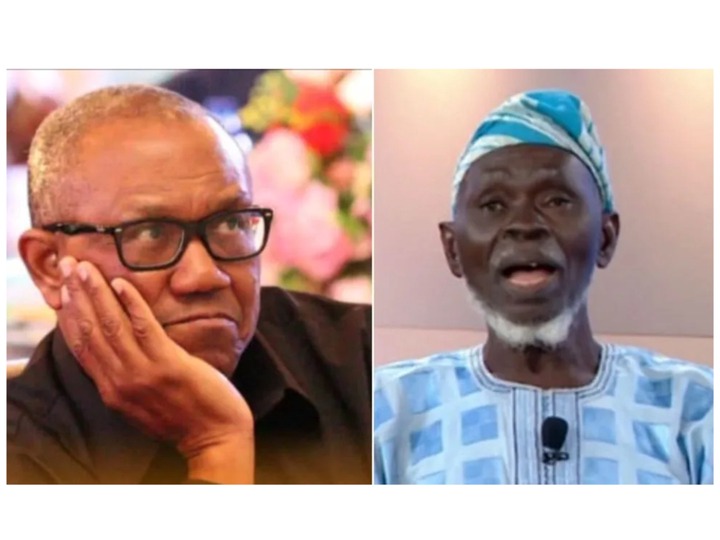 The legal team for Labour Party (LP) presidential candidate, Peter Obi, has rejected a faction' s demand for 48- hour updates about petitions before the Presidential Poll Petition Tribunal on the outcome of the poll on February 25, which produced Tinubu of APC as president-elect.
After an FCT Court upheld the LP' s earlier decision to suspend Julius Abure as the party' s national chairman, Lamidi-Apampa, the self- described factional leader of the LP, stated that the decision affirmed his status as the legitimate national chairman.
According to Apampa, " I want to invite all the lawyers that are in charge, representing the Labour Party at the election tribunal, to give me updates in the next 48 hours because I am the one in charge and the one in the driver' s seat. "
Levi Uzoukwu (SAN), the primary attorney for Obi and the LP, asserted on Sunday that the legal team had no dealings with Apampa.
He never briefed us; therefore, we are not and will never be subject to his demands, according to Uzoukwu.
Apampa, however, told newsmen that he was moving forward with taking control of the party in accordance with the order, despite the fact that LP' s attorneys had on that Friday signaled a desire to challenge the ruling on its objection at the Court of Appeal.
However, the party' s chairman, Abure, described Apampa' s remarks as a ploy to gain control of the party through the back door " to satisfy their paymasters" and to interfere with the tribunal' s ongoing investigation into a presidential petition.
In a decision on Friday, Justice Hamza Muazu stated that the court had the authority to hear the LP' s case and issue the order prohibiting Abure and three other people from misrepresenting themselves as national officers.
The court would not put up with a political party making a mistake, according to Justice Muazu.
Source: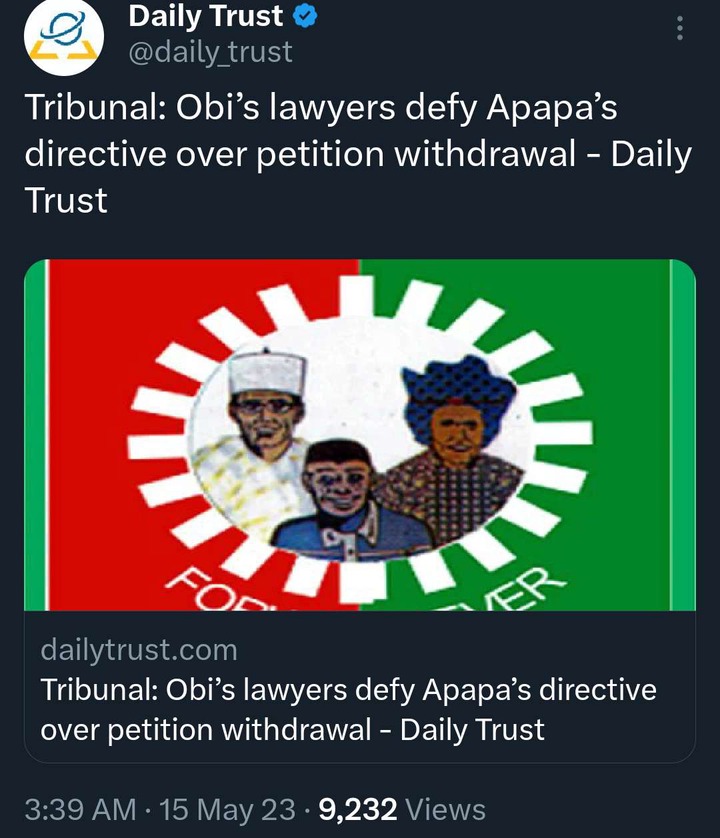 AuthorTwins (
)