I have no grudge against Tinubu, George insists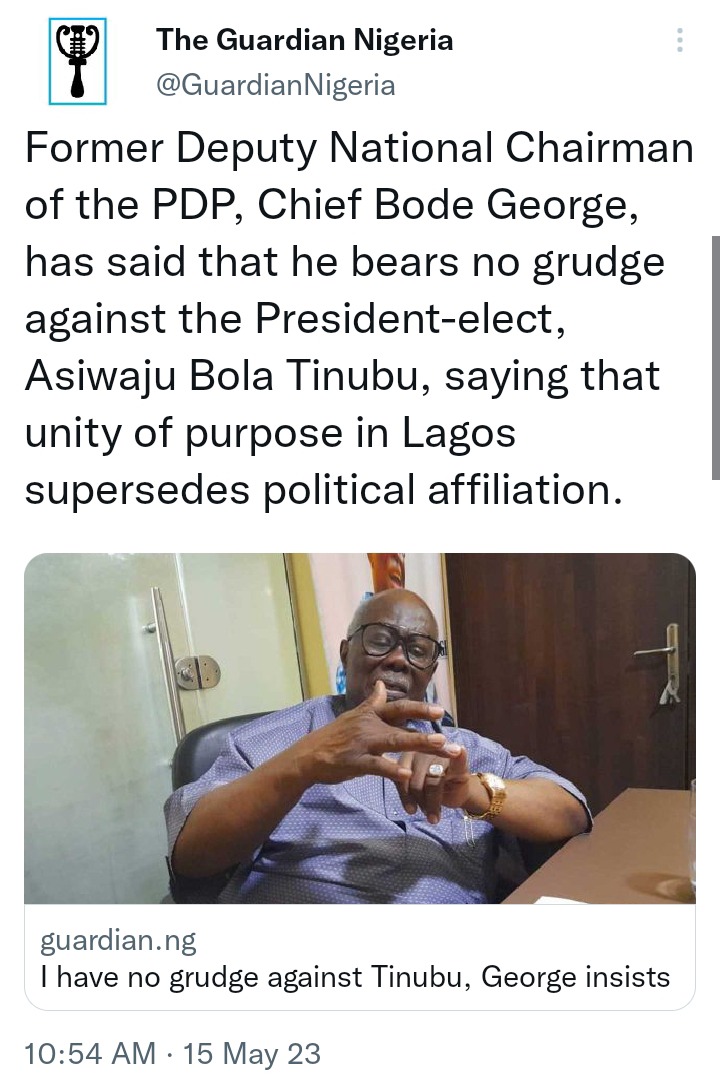 Photo Credit: The Guardian Nigeria
Former Deputy National Chairman of the Peoples Democratic Party (PDP), Chief Bode George, has said that he bears no grudge against the President-elect, Asiwaju Bola Tinubu, saying that unity of purpose in Lagos supersedes political affiliation.
He, however, said that because of his position and membership of an opposition party, he would not congratulate Tinubu until litigations relating to the election were concluded.
George spoke, at the weekend, when some elders in Lagos State met with him and urged him to support and collaborate with Tinubu as he assumes office on May 29.
He said: "The elders came for three things. They talked about the running battle I have with Tinubu and I said I have no battle, nothing personal between me and him. What has happened has happened and gone, vengeance is God's. We can disagree but we must not be disagreeable.
"They made a request, which we are still looking into. I said election matter is still in the court and whichever way it goes, the issue of congratulating him or not will come to fruition. I have nothing personal against him because I believe as a believer, nothing happens outside the knowledge of God."
No Peace Without Justice, Equity, Fairness –Obasanjo
Photo Credit:The Sun papers
Former president, Chief Olusegun Obasanjo, has identified mismanagement of diversity as the root of Nigeria's problem, saying without justice, equity and fairness, there can be no peace, not only in Nigeria but anywhere in the world.
He said having been involved in peacemaking and mediation over the years, he realised that peace, security, and stability were essential ingredients of development. "And of course, you will not get performance without development," he said.
Obasanjo, who spoke at the National Daily Award in Lagos also attributed Nigeria's problem to wrong choices that its leaders have made in the past. He said at the time Nigeria was admitted into the United Nations Organisation (UN), it was described as a giant in the Sun, but lamented that the country had not lived up to that tag.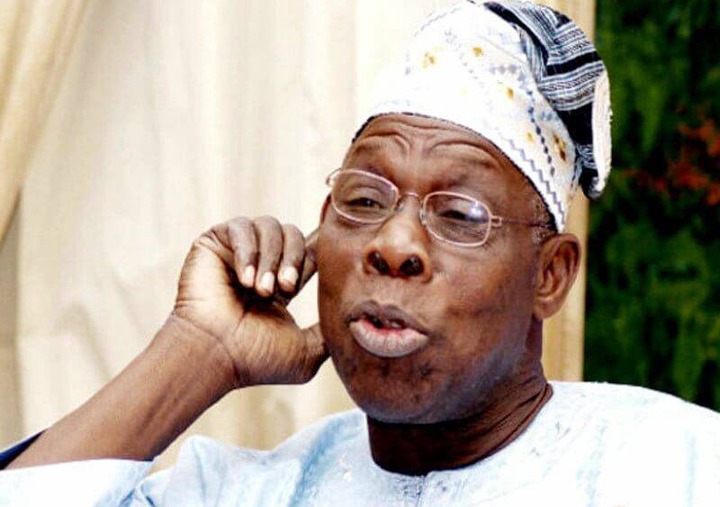 Photo Credit: Google
Nigeria was admitted as a member state of the United Nations on 7 October 1960, having gained independence on October 1 the same year.
Obasanjo said the award was to encourage Nigerians and show them that despite the situation of the country, there are still some spotlights of excellence that should be recognised and celebrated.
Meanwhile, a chieftain of Labour Party (LP), Chinedu Onyeizu, has called on the incoming Federal Government to demonstrate fairness, equity and all-inclusiveness to all geopolitical zones by ensuring political offices are evenly distributed.
Sanwo-Olu aligns with APC, endorses Akpabio, Barau to lead 10th Senate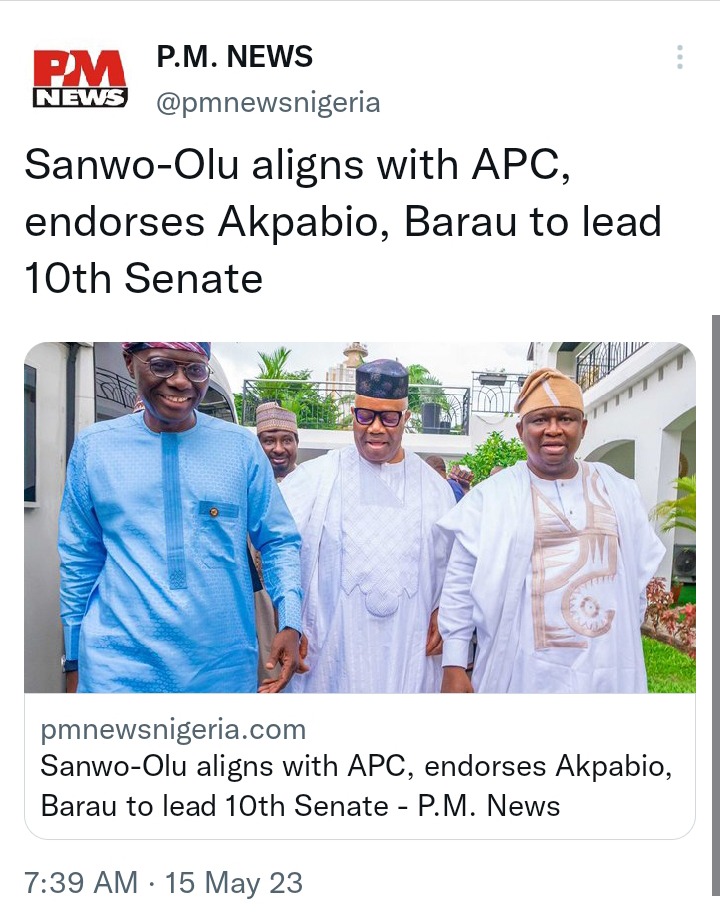 Photo Credit: P.m.news
Governor Babajide Sanwo-Olu has said Senators Godswill Akpabio and Barau Jibrin possessed the political credentials and leadership qualities to bring about uncommon transformation in the country if they emerged as President and Deputy President of the 10th Senate, respectively.
Akpabio and Barau has been endorsed by the ruling All Progressives Congress, APC as its preferred choice for the leadership of the 10th Senate and in accordance to the party's zoning arrangement.
However, there are other senators elected on the platform of APC who have rejected the zoning and have vowed to contest for the two positions.
But speaking while receiving members of the "Stability Group'', consisting 69 senators-elect, who already endorsed Akpabio and Jibrinin Lagos on Sunday, Sanwo-Olu declared his support for the APC's zoning decision.
Boko Haram bombing of UN House, Police hqtrs, demoralised Nigerians — Buratai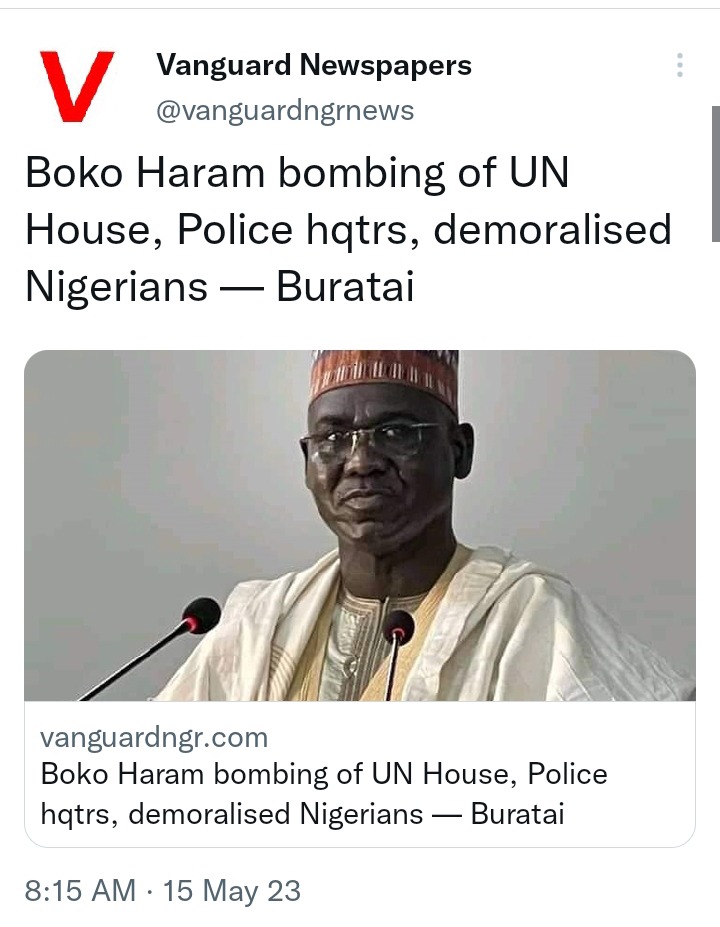 Photo Credit: The Guardian Nigeria
Former Chief of Army Staff, Lt. Gen Tukur Buratai, weekend, said that before his appointment as COAS, Nigerians were already feeling a sense of defeat psychologically by Boko Haram terrorists because their powerful propaganda machinery had demoralised Nigerians.
Buratai spoke at the unveiling of three books authored by Mallam Jibrin Ndace, a veteran defence correspondent in Abuja, namely "Walking the War Front with Lt. Gen. TY Buratai," "Duty Call Under Buratai's Command" and "The Lonely Grave and Other Poems."
He said: "With the bombings at United Nations House, the bombing of the Police headquarters, the bombing of the Nyanya Motor park, the bombing of Abacha barracks market and the propaganda, Nigerians became afraid and began to feel a sense of defeat psychologically.
Crownprincess (
)