FCT, Abuja – The presidential senate bid of Godswill Akpabio has once again gotten the green light following the endorsement of ex-lawmakers under the aegis of Forum of All Progressives Congress (APC) Ex-Legislators.
According to a statement made available to Hotnewsdrop.com on Tuesday, May 16, the ex-lawmakers said they agreed with the decision of the APC to nominate Senator Akpabio and Senator Jubril Barau for the Senate President and the Deputy Senate President seat of the incoming 10th national assembly.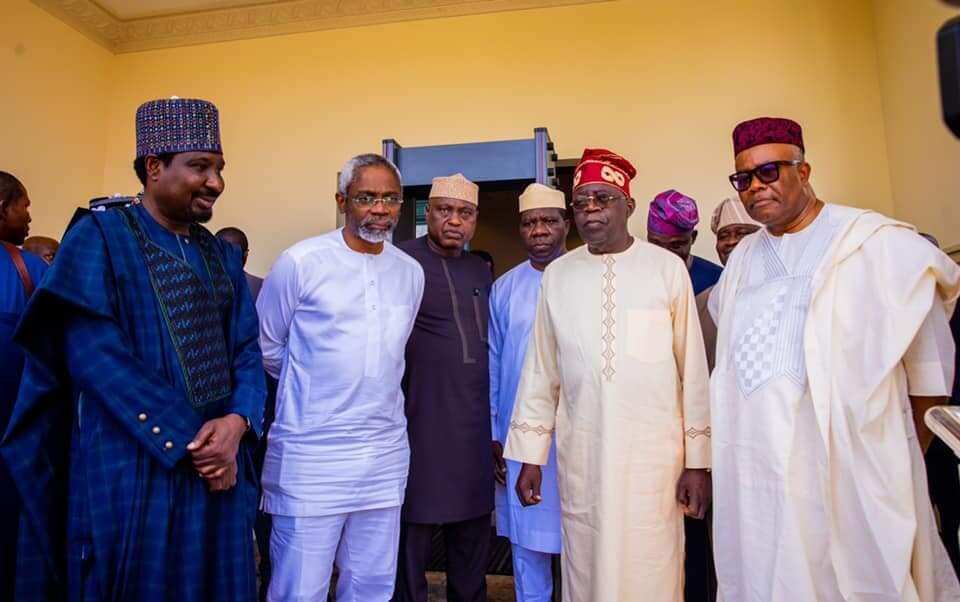 It was gathered that the resolution was agreed upon after the ex-lawmakers held a crucial meeting in Abuja to settle the ongoing dispute for the leadership of the incoming national assembly.
Speaking on this development in Abuja, the national chairman of the ex-lawmakers forum and ex-deputy speaker of the House of Representatives, Hon. Bababgida Nguroje, said the party's nominated candidates were a welcome development.
Nguroje noted that the zoning choices were carefully made before the nomination of candidates by the party.
He said both candidates passed the requirement of being an ex-senator, a returning or ranking senator, and a new senator-elect in a situation where no ranking Senators exist.
Nguroje said:
"It is, therefore, good to note that His Excellency, Senator (Dr.) Godswill Obot Akpabio (CON) and Senator Barau Jubril possess all these characteristics and qualities to lead the 10th Senate of the National Assembly of the Federal Republic of Nigeria".
He, however, urged aggrieved stakeholders to pitch their tents with the former Akwa Ibom state governor and his running mate, noting that their selection was based on equity, inclusivity and justice.
He said:
"We hereby state categorically that the Akpabio/Barau ticket, the stabilization team is nationalistic and not sectional and should be seen as such. It is also reflective of one vexed issue of justice, equity and fairness that Nigerians are clamouring for."
Source: Hotnewsdrop.com