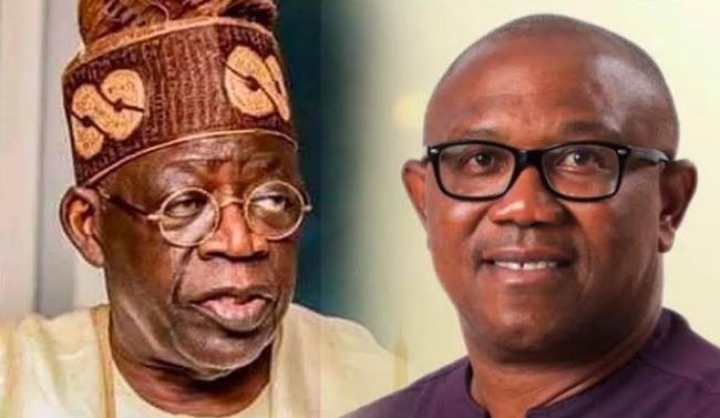 Despite the dispute surrounding the results, Asiwaju Bola Ahmed, a former governor of Lagos state, was named the victor of the 2023 presidential election.
On February 25, the Independent National Electoral Commission declared Asiwaju Tinubu the winner with the most votes.
By receiving more than eight million votes, Asiwaju Bola Ahmed Tinubu defeated Atiku Abubakar of the Peoples Democratic Party and Peter Obi of the Labour Party.
Recall that a challenge to the election's results is currently being heard by the presidential election petition tribunal, which is situated in Abuja.
The BBC performed an analysis while we wait for the petition hearings to proceed and found that Mr. Peter Obi, the Labour Party's presidential candidate, won Rivers state by a sizable margin.
According to the BBC, "Contrary to what the official results in this state indicated, the Labour Party's Peter Obi appeared to have secured a significant majority of votes in the state. Bola Tinubu was declared the victor by a wide margin.
We found that Mr. Tinubu's vote increased by slightly over 106,000 when we compared the official announcement with the outcomes from our polling stations, more than tripling his support in the state.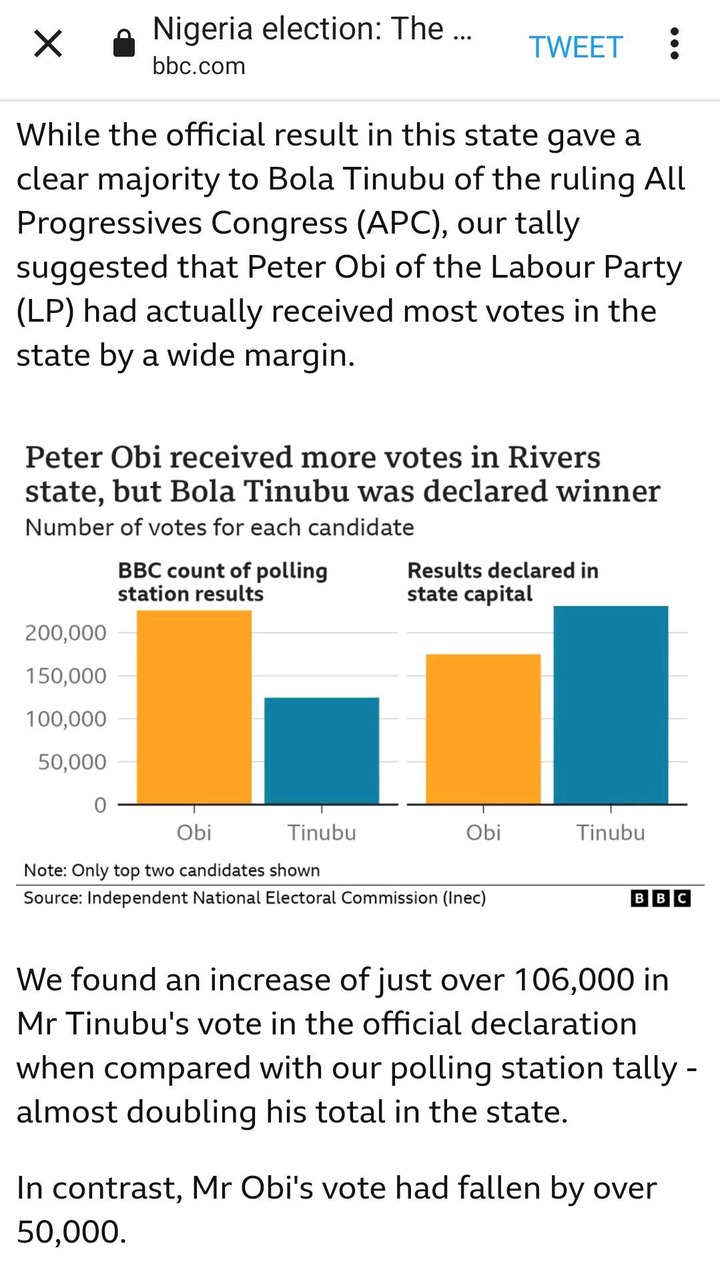 What's your opinion on this? Kindly share your thoughts in the comment section below.
Aded1seun (
)