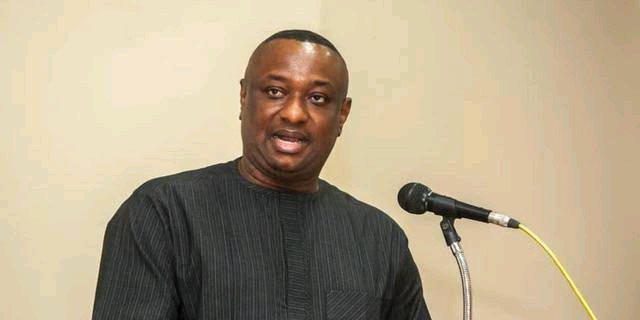 A recent tweet by Senior Lawyer and APC spokesperson, Festus Keyamo, has brought to light an important aspect of electoral jurisprudence. Keyamo was responding to the claim that the All Progressive Congress had rigged the election results of Rivers State. He argued that even if there was electoral malpractice in one state, it would not nullify the outcome of the overall election.
Keyamo cited the example of the 2023 Presidential election in which Asiwaju Bola Tinubu defeated Peter Obi of the Labour Party by 2,693,193 votes. He stated that if the number of votes from one state was subtracted from the overall total vote cast and the margin between the candidates was not obliterated, the election could not be annulled.
Keyamo further explained that the type of evidence that was admissible in court to prove overvoting may be substantially different from what is put together to make documentaries, thus adding some perspective on how such cases are judged.
It is extremely important for the public to understand how electoral jurisprudence works. This would prevent exaggerated claims and false accusations that could undermine the credibility of the electoral process.
Keyamo's tweet serves as a reminder that even if there is malpractice in a single state, it would not be enough to invalidate the outcome of the entire election. This is an important principle that needs to be upheld, especially in an age where there is growing concern over electoral integrity.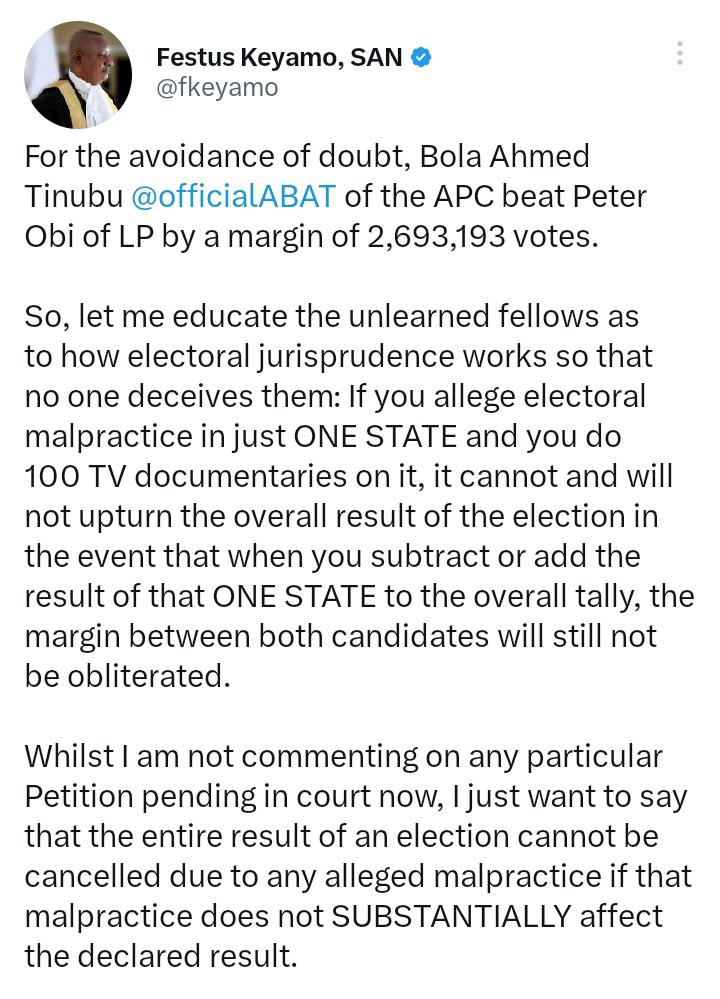 ElectionsUpdates (
)