The Labour Party's interim national chairman has been openly impersonating as Chief Lamidi Apapa, who is not the party's genuine head.
But in a recent interview, Comrade Delly Ajufo, a prominent member of the Labour Party, asserted that Apapa is not the party's acting chairman. According to him, Peter Obi, the party's presidential candidate, and Apapa would have been before the election petition tribunal if Apapa had been the chairman. Apapa apparently believed that Obi was less intelligent than he is and had plans to seize control of the Labour Party's operations and have Obi drop the lawsuit he had filed in court opposing Bola Tinubu's victory in the APC while simultaneously expressing his congratulations.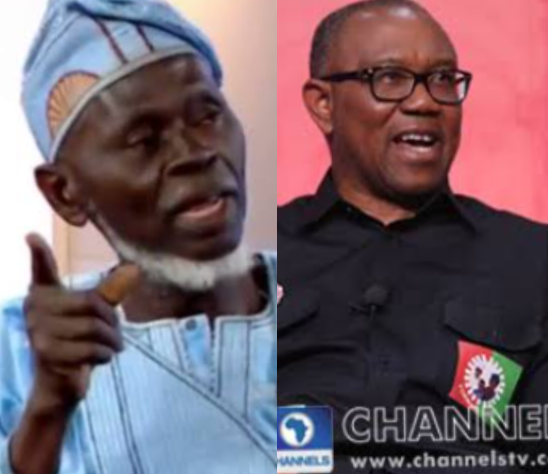 Ajufo asserts that because Obi and the Labour Party jointly filed Tinubu's petition, the litigation will go through even if the latter chooses to stop supporting it. According to Ajufo, if Apapa were the leader of the Labour Party, he should have been in the courtroom with Peter Obi to provide moral support; however, Obi has shown little interest in testifying in front of the judge. His final objective is to congratulate Tinubu and have the tribunal dismiss the petition, but he has failed to take into account the intelligence of our partner Peter Obi. Peter Obi has been in that situation before, and if the Labour Party does, no one will be able to stop him because he is submitting his petition on his own.
To watch video, click on this here
Dear readers, what do you have to say concerning what Delly Ajufo said? Feel free to drop your comments below
Grewupwriter (
)