The presidency has cleared the air regarding the possibility of President Muhammadu Buhari being above financial scandal
Garba Shehu said Buhari has no account with corrupt money hence he is scandal free even financially after the end of his tenure
Meanwhile, the presidential spokesman insisted that Buhari tried his best in the fight against corruption
President Muhammadu Buhari is above financial scandal, the presidential spokesman, Garba Shehu, disclosed on Tuesday, May 16.
The presidential spokesman noted that Buhari does not have any bank account stashed with corrupt money.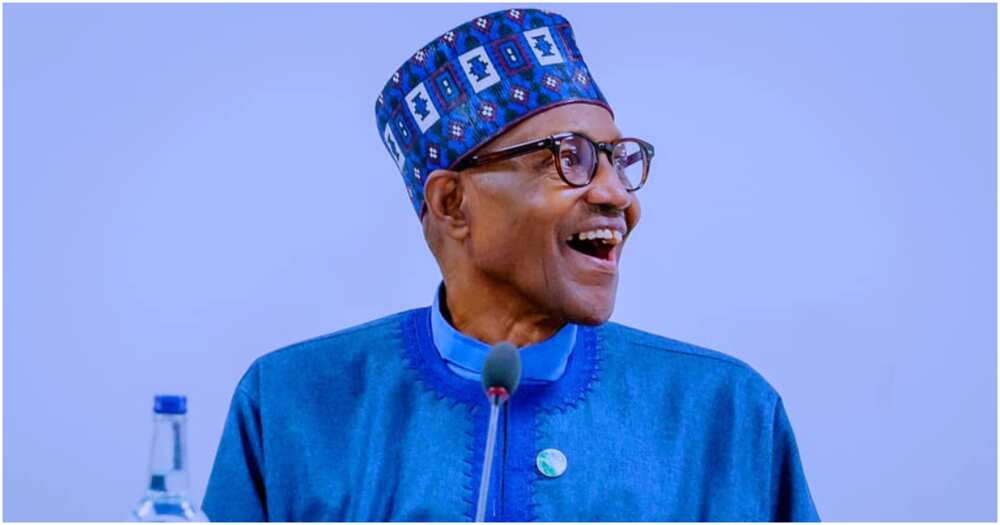 Buhari does not have account with corrupt money, he is free after tenure in office, Garba Shehu stated
Shehu said this while speaking on Channels Television's 'Sunrise Daily' programme, noting that his principal has performed well in the fight against corruption.
Speaking further, Shehu disclosed that Buhari does not operate any account with funds looted from the government nor fear scandal or prosecution after leaving office for such, The Punch report added.
He said,
"The President is still what he is; he is still above board."
Intrigues as Saraki sends cryptic message to Wike, others
In another interesting development, Bukola Saraki, the former senate president, has called on Governor Nyesom Wike of Rivers State and other outgoing governors in Nigeria to be part of the solutions of their successors rather than adding to their problems.
According to The Cable, the 2-term governor of Kwara state made the call in a Twitter post on Monday, May 15, while giving an admonition at an event organised in honour of the outgoing governors by the Nigerian Governors Forum (NGF).
Saraki, who did not directly mention Wike's name but could not exclude the outgoing governor of Rivers state from his comment, urged the outgoing governors to prepare for life after public office.
Asset forfeiture: Court strikes out EFCC's suit against Yahaya Bello
Hotnewsdrop.com earlier reported that Governor Yahaya Bello of Kogi state has defeated the EFCC at the federal high court in Lagos in a suit to seize some properties in Lagos, and UAE traced to him.
The EFCC had earlier obtained an injunction from the court for the governor to forfeit the properties temporarily, but Bello argued that they were bought before he became the governor.
However, the court dismissed the suit on the ground that a sitting governor or president cannot be charged to court for criminal or civil matters.
Source: Hotnewsdrop.com