Nigerian Minister of Labour and Employment, Festus Keyamo has reacted to the alleged meeting between the president-elect, Asiwaju Bola Ahmed Tinubu and the presidential candidate of the New People's Party in the 2023 General election, Rabiu Musa Kwankwaso.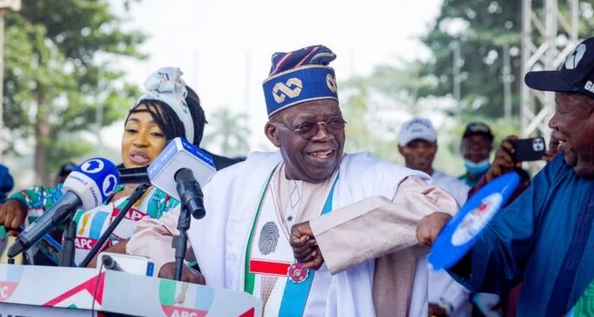 In an exclusive report published by Cable on Tuesday, the two politicians reportedly met behind a close door in Paris, France.
Recalled that Tinubu had left Nigeria last week for what his camp described as a working visit to the European country. He is expected to be back in Nigeria before his inauguration scheduled for May 29.
In the exclusive report that has gone viral, it was disclosed that Kwankwaso and Tinubu engaged in discussion that is yet to be made public by their supporters.
Many Nigerians however are of the opinion that the two statesmen are possibly forming an alliance to work together after the inauguration.
Reacting to the development, Festus Keyamo said real men are already looking forward to collaborating for Nation building and may will already be forging alliances ahead of 2027.
The Spokesperson for Tinubu presidential campaign council stated this on his verified twitter handle on Tuesday.
He wrote: "Whilst real patriots are already looking forward to collaborating for nation-building and MAY already be forging alliances ahead of 2027, some nattering nitwits are still stuck in the past, throwing tantrums here and there and will continue to do so till 2027, to the extent that when they are defeated again they will start looking for fake results inside IREV!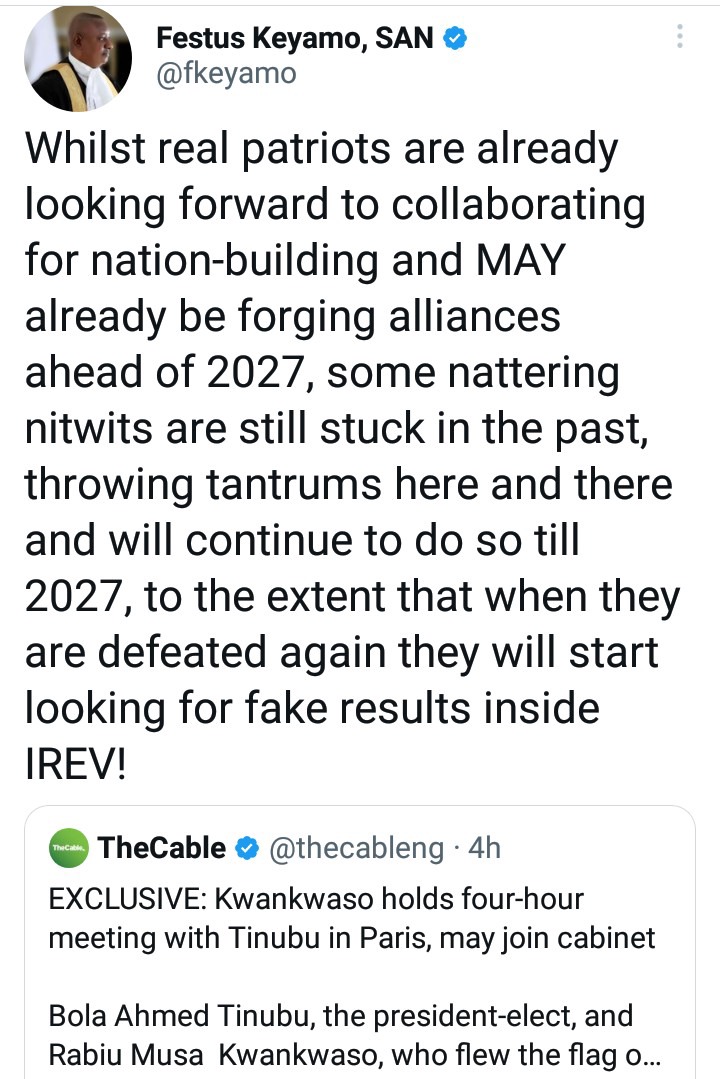 depth (
)