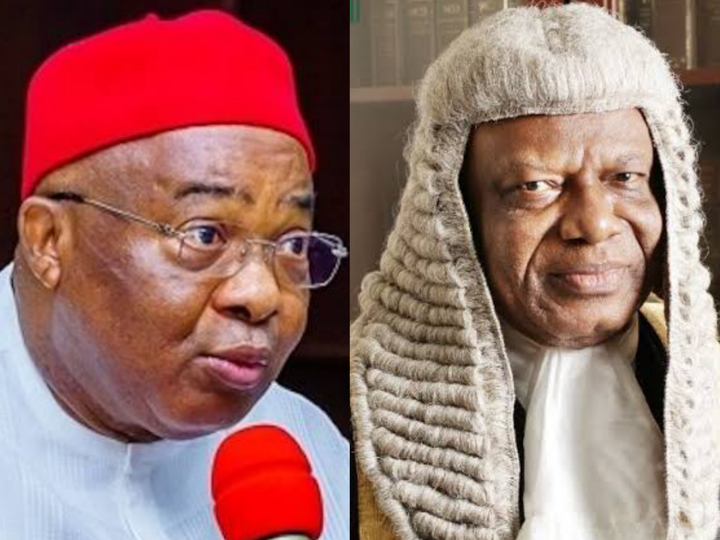 The Supreme Court declaration of Governor Hope Uzodinma as the legitimate winner of the 2019 Imo State election has caused a lot of doubt over the Judiciary. And this is because Governor Hope Uzodinma came fourth in the election that was held in the state. A Senior Advocate of Nigeria, SAN Charles Mekwunye has alleged that the critics of the Supreme Court declaration did not read the details of the judgment 
He stated that the Governor Hope Uzodinma presented 388 polling units result in court. He stated that the results brought to the court showed that the Governor won the election. He also explained that the respondent which is INEC never claimed that the result brought to Court was fake. He noted that the Police results was deduced to have been forged. 
He said, "The Critics of the judgment of the Supreme Court on Imo state election haven't read the judgement. The context was that as the result declared by INEC, Governor Hope Uzodinma was on the fourth position. But what was the issue before the court? The issue of inspection was that election was held in several polling units but in 388 polling units the election was held and the results collated in those polling units were not added to the one collaged at the ward level. 
And when you look at those results, he won certain number of votes which were excluded. And that the person that was declared winner also won a certain number of votes. When you add these votes legitimately earned, he [Hope Uzodinma] won the election. That was the issue before the court. Now what was the response of the respondents? The Counsel for Hope Uzodinma applied for a Subpoena that the Deputy Commissioner of Police should present the result given to them at polling units. The police tendered 366 polling unit results, Gov Hope Uzodinma dropped 388 polling unit results at the Supreme Court and INEC didn't say it's fake. The argument was that the result presented by the police was fake."
[Start From 9:23]
TO WATCH THE VIDEO HERE
Oxygen (
)