A prominent Nigerian politician, APC chieftain, and Minister of State for Labour, Employment, and Productivity, Festus Egwarewa Keyamo, shared on his official Twitter page an accusation that the former governor of Lagos State and former senator who represented the good people of Lagos West during the contentious 2016 presidential election that INEC oversaw on February 25.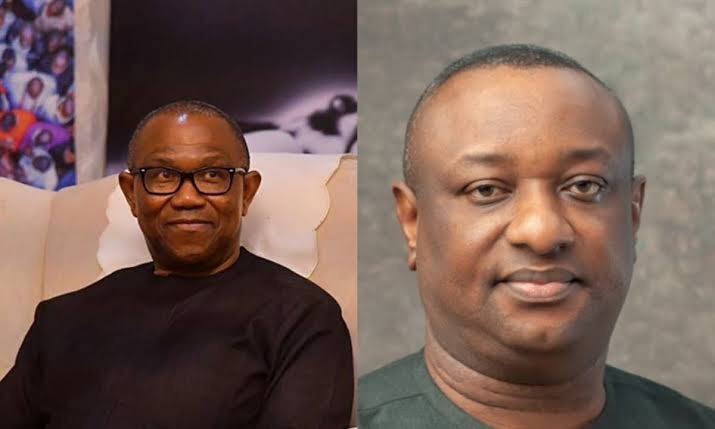 Former Lagos State governor and All Progressives Congress presidential candidate Bola Ahmed Adekunle Tinubu was declared the winner of the February 25 election after receiving more votes than his opponents, including Atiku Abubakar of the Peoples Democratic Party, Peter Gregory Obi of the Labour Party, LP, Rabi'u Musa Kwankwaso of the New Nigerien Alliance for Democracy, and others.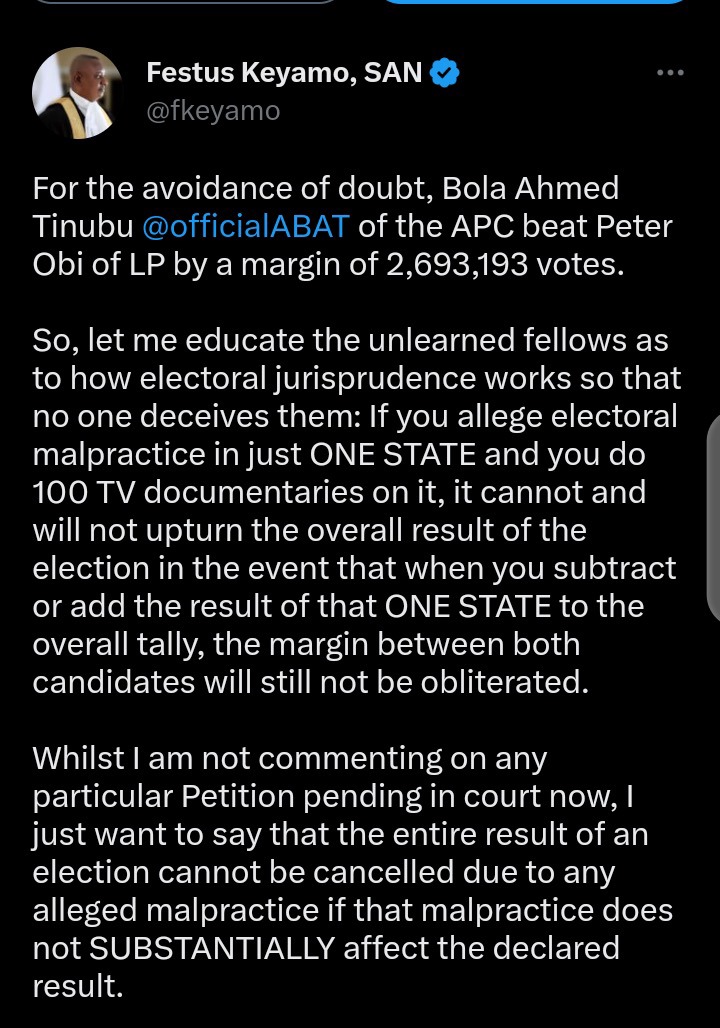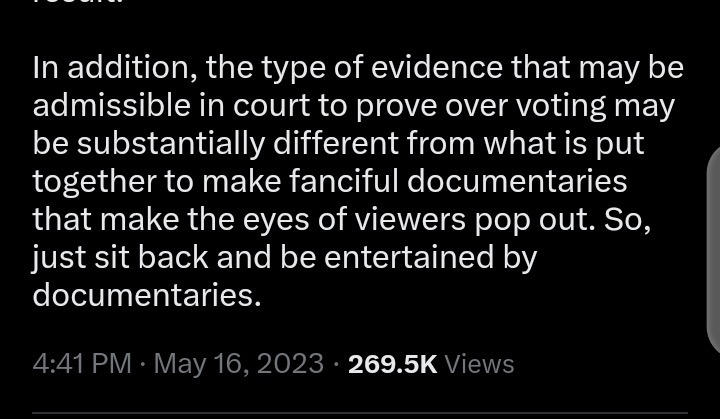 Screenshot From Source 
According to these notes, which Festus Egwarewa Keyamo, a Senior Advocate of Nigeria and spokesperson for the ruling All Progressives Congress (APC) Presidential Campaign Council, shared on his official Twitter page, Bola Tinubu defeated Peter Obi by a margin of 2,693,193, so Obi should stop wasting his time and leave the court alone.
He also noted that even if someone alleges electoral malpractice in just one state and they do 100 TV documentaries on it, it cannot and will not upturn the overall result of the election.
And, he added, the gap between the two candidates would not be closed completely.
Chadwick (
)